YEAR OF RETURN: List of famous celebrities who came to Ghana in 2019
Today, Gossips24.com brings you a complete list of famous celebrities who came to Ghana in 2019 for the year of return activities.
The Year of Return, Ghana 2019 is an initiative of the government of Ghana that is intended to encourage African diasporans to come to Africa (specifically Ghana) to settle and invest in the continent.
This is also to mark 400 years of African Resilience to slavery. It also marks 400 years of the first enslaved African arriving in Jamestown Virginia.
As part of the celebrations, many stars/celebrities across the world came to Ghana to either have fun, invest, or visit some tourist attraction sites here in the motherland.
Others came for various events, and some on personal projects. All these celebrities and stars have been captured in our gargantuan list.
Below is the complete list of famous celebrities who came to Ghana in 2019:
Memphis Depay
Memphis Depay, commonly known simply as Memphis, is a Dutch professional footballer and music artist who plays as a forward and captains French club Lyon and plays for the Netherlands national team.
Memphis Depay was in Ghana, Cape Coast to be precise on Jun 25, 2019, to enjoy his summer break and most importantly to engage in charity work.
Kofi Kingston
Kofi Nahaje Sarkodie-Mensah is a Ghanaian-American professional wrestler currently signed to WWE under the ring name Kofi Kingston where he performs on the SmackDown brand.
After leaving his home country Ghana in 1993 to the United States, World Wrestling Entertainment (WWE) performer Kofi Kingston returned on May 30, 2019.
Kofi Kingston upon his arrival met with Ghana's President Nana Akufo-Addo to present his WWE belt.
Deborah Cox
Deborah Cox is a Canadian singer, songwriter, actress, and record producer. Born and raised in Toronto, Cox began performing on television commercials at age 12, and entered various talent shows in her teenage years before becoming a professional backing vocalist for Celine Dion
Deborah Cox was in Ghana to headline the Ghana World Music Festival as part of events marking the Year of Return
The celebrated entertainment icon who touched down at the Kotoka International Airport at 3:50pm local time on Thursday, August 1, 2019, afternoon was met on arrival by officials from the Year of Return secretariat.
In one of the videos sighted online (above), Cox seemed to have enjoyed her short stay in Ghana as she was seen enjoying her local fufu.
Danny Glover
Danny Lebern Glover is a 73-year-old American actor, film director, and political activist. He is known for his lead role as Roger Murtaugh in the Lethal Weapon.
The renowned actor arrived in Ghana for the Jamestown to Jamestown event taking place tomorrow at Jamestown Accra marking the exact day 400years ago since the first enslaved Africans arrived in Jamestown Virginia on August 20, 1619.
Michael Jai White
Michael Richard Jai White is an American actor, director, and martial artist. He is the first African American to portray a major comic book superhero in a major motion picture. Micahel Jai White was also in Ghana.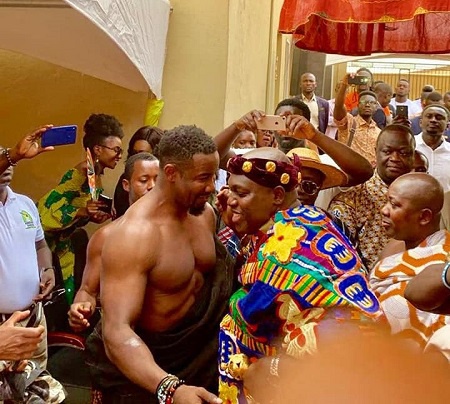 Michael Jai White was even enstooled as chief in Akwamu in the Eastern Region of Ghana.
This was at a traditional ceremony held on Wednesday, January 2, 2019, at Akwamufie, where the stool name— Odupong­— literally meaning 'a tree firmly rooted' was conferred on him.
Boris Kodjoe
Hollywood star Boris Kodjoe also arrived in Ghana a day ago for the Full Circle Festival organised for diasporans as part of the Year of Return initiative.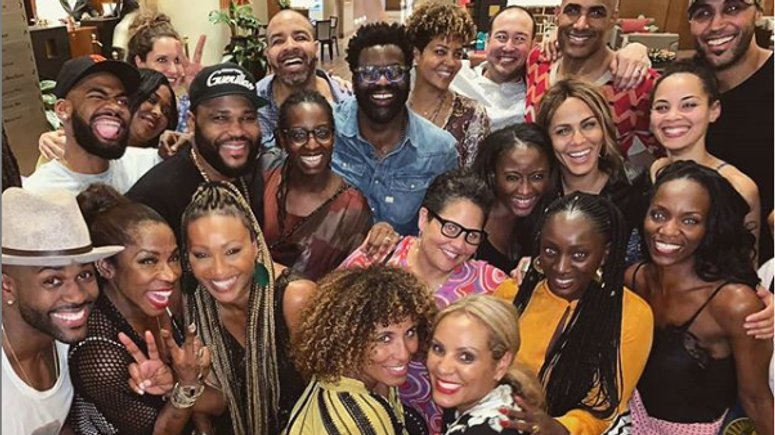 Boris Frederic Cecil Tay-Natey Ofuatey-Kodjoe, better known as Boris Kodjoe, is an Austrian-born actor of German and Ghanaian descent known for his roles as Kelby in the 2002 film Brown Sugar.
Jet Li
Chinese actor and movie producer, Li Lianjie, popularly known as Jet Li landed in Ghana on Nov 17, 2019, for the maiden edition of the Africa Netpreneurship Summit. 
The legendary Chinese actor was sighted at the Kempiski hotel with former Secretary-General of the United Nations, Ban Ki-Moon. He also paid a visit to the presidency.
Steve Harvey
Broderick Stephen Harvey is an American comedian, businessman, and entertainer. He hosts The Steve Harvey Morning Show, Family Feud, Celebrity Family Feud, the Miss Universe competition and Fox's New Year's Eve.
Steve Harvey visited tourist attraction sites like the Cape Coast Castle where he shared his experience as one of a kind which he promised thereof to bring/encourage more Americans to visit Ghana.
Samuel L. Jackson
Another Hollywood actor who came to Ghana was Samuel L. Jackson who had earlier traced his roots to Gabon.
His adventures in the country included a documentary shoot and visits to local markets in Accra and fish markets in Cape Coast.
He also visited the Elmina castle and some parts of Salt Pond, all in the Central Region of Ghana.
T.I
Clifford Joseph Harris Jr., known professionally as T.I. and Tip is an American rapper, and actor. Harris signed his first major-label record deal in 1999 with Arista subsidiary LaFace. 
TI and his wife recently made an emotional visit to Ghana's Cape Coast Castle in the Central Region of Ghana. 
The 'Live Your Life' rapper, who was in Ghana for the Year of Return, visited the slavery monument to learn more about the history of slavery.
Cardi B
Belcalis Marlenis Almánzar, known professionally as Cardi B, is an American rapper, songwriter and television personality. Born in Manhattan and raised in The Bronx, New York City, she became an internet celebrity after several of her posts and videos became viral on Vine and Instagram.
Cardi B was in Ghana earlier this month for the Livespot X Festival as the headline artiste.
Though her stay in Ghana was very short, she was greeted with so much controversy by the Ghanaian entertainment industry. However, she confessed that amidst the controversies she loved the time she spent in Ghana and would love to come back one day.
Lupita Nyongo
Kenyan Hollywood star, Lupita Nyong'o, was spotted in Ghana embarking on a private tour as part of the on-going 'Year of Return'.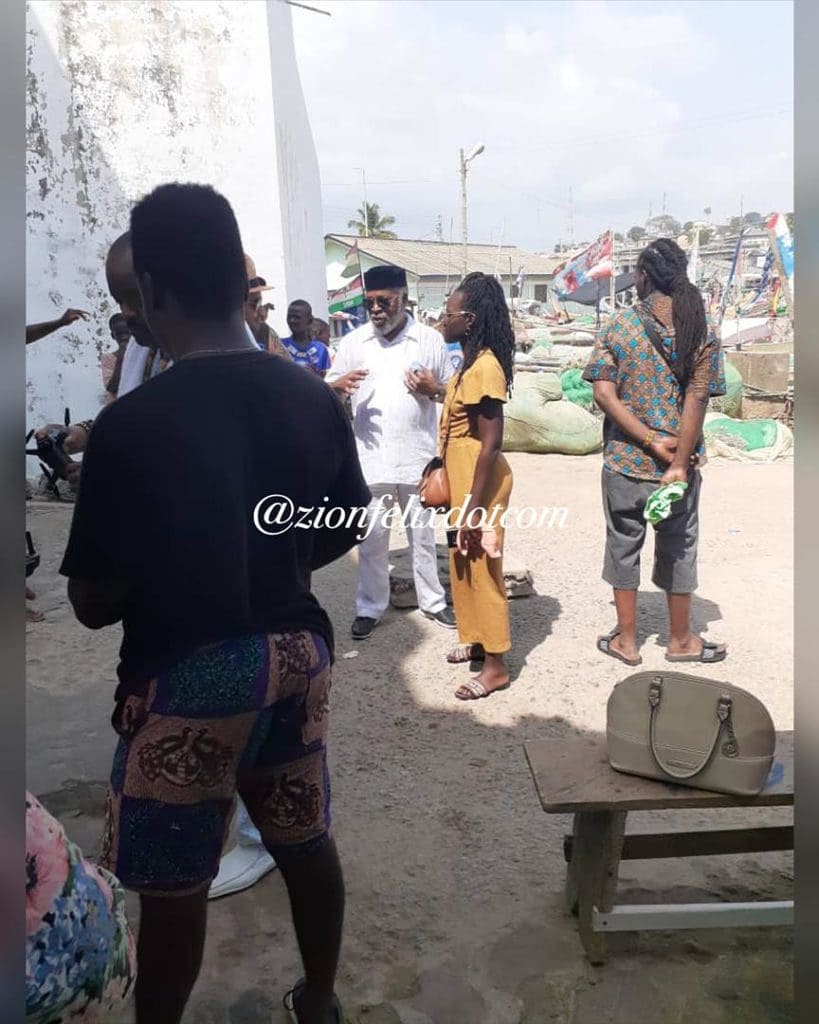 Though Lupita did not make her visit to Ghana official in the open, a photo of her surfaced on the internet as she was seen touring the Cape Coast Castle.
Hisham Tawfiq
Hisham Tawfiq is an American actor, best known for playing Dembe Zuma, part of the security detail and very close friend to Raymond "Red" Reddington in NBC's The Blacklist. 
News on Hisham's arrival in Ghana surfaced online on December 24, 2019.
In an Instagram post, Hisham Tawfiq shows a video of himself and others at the Kwame Nkrumah Mausoleum in Accra. 
Ludacris
American actor and musician Christopher Brian Bridges, known professionally as Ludacris also arrived in Ghana and has paid a visit to the Cape Coast Castle.
After his historic visit, Ludacris wrote on his Instagram page, "Our ancestors never gave up Faith. You can never imprison our minds nor our spirits. They empowered me to Return. I have completed the cycle and I'm beginning a new Cycle. The Chains have been Broken and the indomitable resilience of African People Triumphs 🙏🏽 ✊🏽 #yearofthereturn."
Tina Knowles
American singer Beyonce's mother, Tina Knowles has touched down in Ghana for the Year of Return.
The photo above was taken after the popular musician's mother arrived at the Kotoka International airport, Accra on Friday, 27th December 2019.
Rick Ross
Award-winning rapper Rick Ross touched down in Ghana Thursday, making him one of the numerous A-List celebs to visit the West African country.
Rick Ross headlined the 2019 edition of Mr Eazi's annual concert – Detty Rave. The award-winning Hip-Hop artist has expressed his deep love for Ghana claiming Ghana is his motherland.
Rick Ross could not help it after he experienced great affection and hospitality by Ghanaians and has to profess his love.