You are obviously reading this article on the list of Ghanaian celebrities with huge boobs because you are a big fan of boobs like myself.
Well, with similar traits, unless you aren't educated, breasts can help reduce pressure and as such it is advised that men watch or for the best touch a breast at least, once a week.
Anyway, the purpose of this article is to list some Ghanaian celebrities who are blessed with huge boobs and causing traffic in town whenever they step out.
Below is a list of Ghanaian female celebrities with huge boobs:
MAAME SERWAA:
Clara Amoateng Benson popularly known as Maame Serwaa is a young Ghanaian actress. Benson started her acting career at the age of 6 and has since starred in several movies earning her over 10 years of experience in the Ghana movie industry.
Maame Serwaa is just 19 years old but has caused more problems with her huge boobs which looks like someone who is in her late 30's.
MERCY ASIEDU
One of Ghana's living legends in the acting field, Mercy Asiedu. Now Oheneyere Mercy Asiedu is well known for her 'breast factory'. She is among the few best actresses we have in Ghana and was very dominant in Kumawood.
Oheneyere Mercy Asiedu also likes flaunting her front elevation and lots of guys appreciate her looks. If there was a breast factory in Ghana, she'd literally be the CEO of the factory.
AMA VICKIE
One can become popular for her looks, not how her face looks but how endowed she is – the case of Ama Vickie. Ama, an instagram slay queen became popular after her photos surfaced online.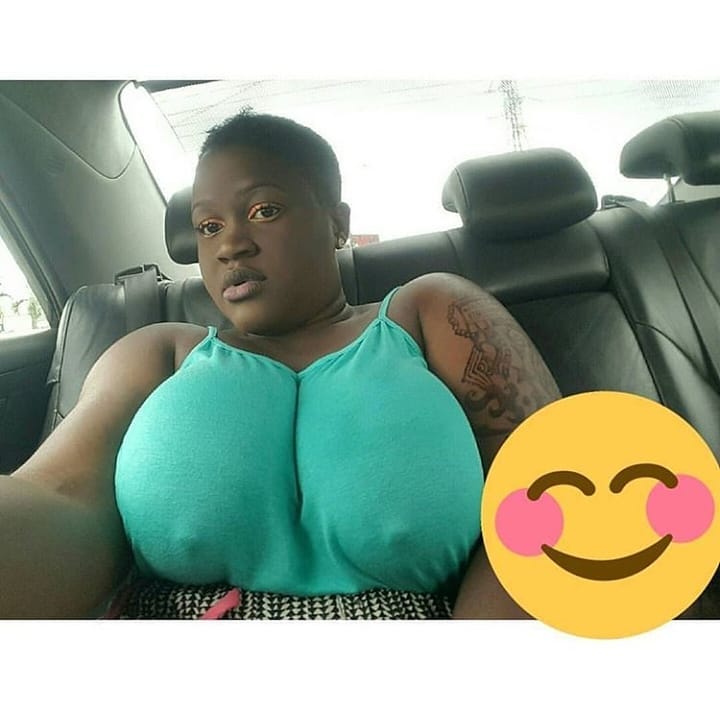 Ama Vickie has been compared to Pamela Odame (also in our list) as to who is the most endowed. Well, that question should be answered by you as a reader in our comment section.
PAMELA ODAME WATARA
Pamela Odame Watara has now become an internet sensation as Ghanaians keep on talking about her. She has caught the attention of most Ghanaians with her boobs – not her talent, though she is an actress.
Pamela broke the internet after photos of her huge melons surfaced and got everyone wondering where she has been all this while. Well, if you love boobs, you will obviously love Pamela.
MOESHA BODUONG
Proud and certified CNN slay queen, Moesha Boduong cannot be skipped once the conversation has to do with boobs.
The actress, Moesha is blessed with both front and back goods. There isn't a single day that Moesha won't flaunt her assets on social media.
ROSELYN NGISSAH
Roselyn Ngissah is an actress who was born to Ghanaian parents but grew up in Lagos Nigeria where she had her basic education before relocating back to Ghana. For anyone who has watched Roselyn's movies, you will know how blessed the actress is. Roselyn is not the type who shows so much flesh on social media, but her plus size figure comes with a plus-size front elevation.
NINA RICCHIE
D-Black's girl Nina Ricchie is one of the most endowed female Ghanaian musicians. Aside from her talent, Nina Ricchie is also blessed with a banging body.
Nina often flaunts what she is made of and her firm front often confuses her associates. She has definitely caused an accident with her body, but i am sure it is off the records.
Tell us what you think about our list. Don't hesitate to add yours in our comment box.
Merry Christmas!