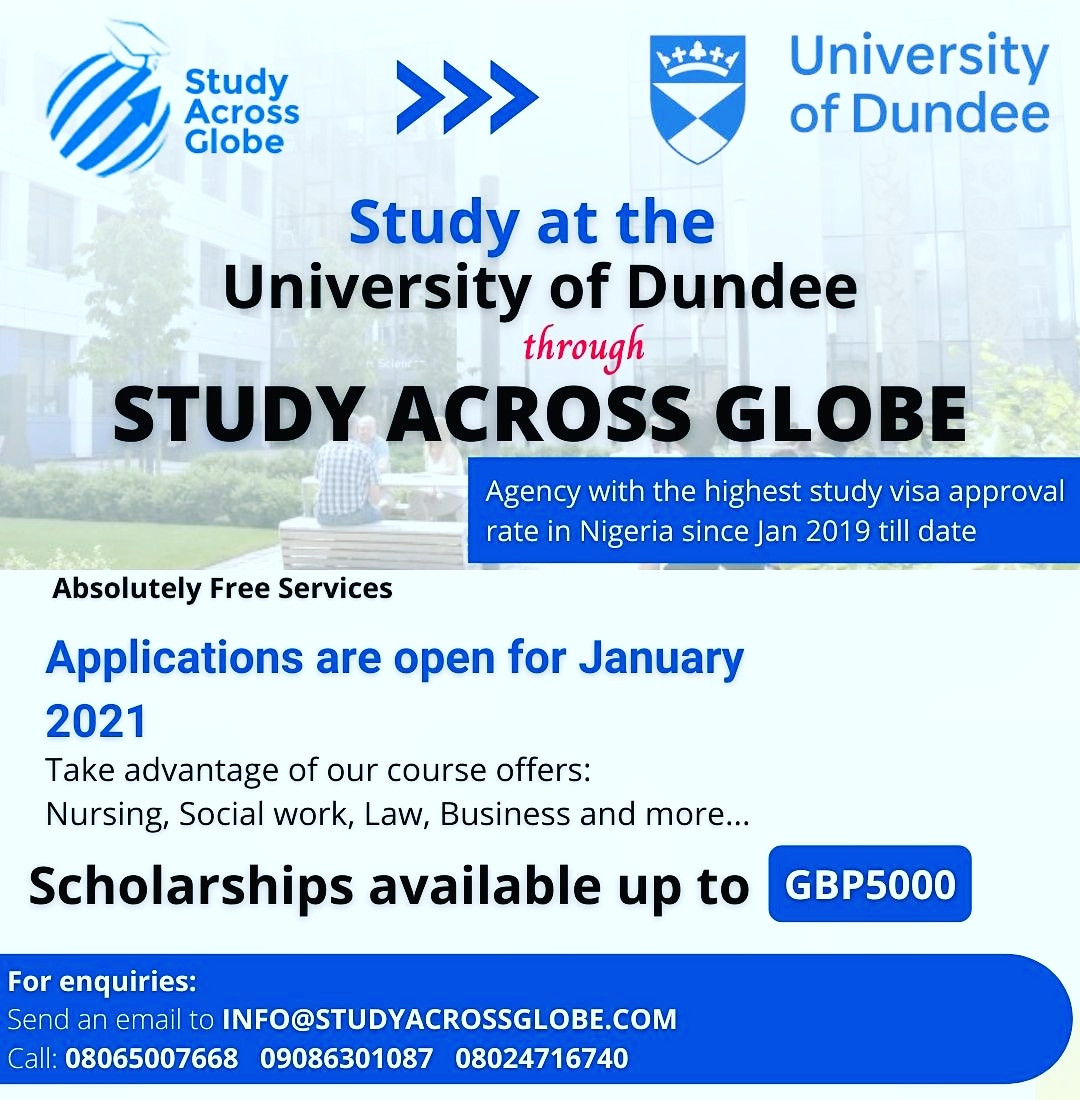 Do you want to study in Uk or Ireland? then choose "Study Across Globe". It is the best Students recruiter to Ireland and UK.
They have 100% visa success rate for September 2020 for schools in the UK
With the highest Irish study visa approval rate, "Study Across the Globe" is leading in Nigeria and West Africa as whole
The services of "Study Across the Globe" are free for the two study destinations (UK and Ireland). Enjoy the admissions and visa support processing
For enquiries Call: 08065007668/ 09086301087/
Email: studyacrossglobe.com.
Write to us on Study Across Globe, Oluwatobi House, 2nd Floor, 73, Allen Avenue, Beside MTN Office(Allen), Ikeja, Lagos.