News coming in from credible sources is that the Special prosecutor Martin Amidu has submitted his letter of resignation to the President Nana Akuffo Addo.
According to Martin Amidu he was not given freedom to operate and be an independent body. He added that certain officials in high places of Government conspired to fraustrate and make his work impossible.
The former Special Prosecutor who was appointed 3 years ago explained in his letter of resignation that he took the job given to him by the President because was given the assurance of a safe and independent mandate to operate.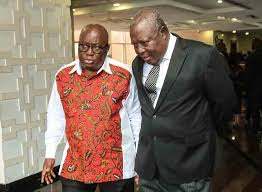 This however has not been the case for Martin Amidu over the years because his duties have been left in shambles and nothing seems to to have come of his time spent in office.
Source:Gossips24.Com