'It is devilish to keep healthy appearances on social media when you are not cool' – Stonebwoy shades Sarkodie again! (screenshot)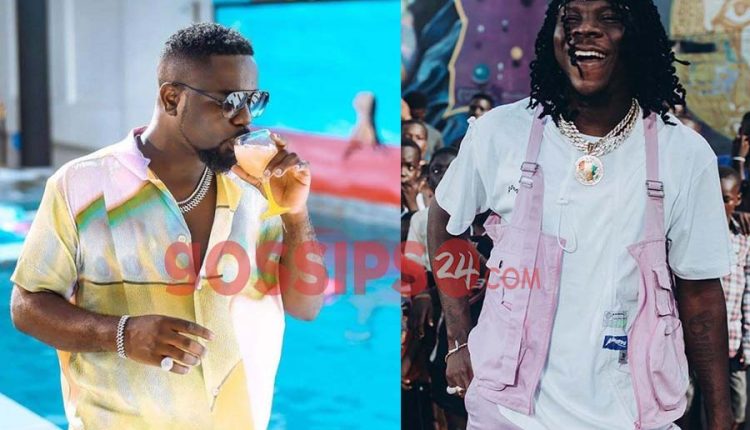 CEO of Burniton Music, Livingstone Etse Satekla, popularly known as Stonebwoy has added more fuel to the fire he ignited on Sarkodie.
Yesterday, Stonebwoy was in the news for telling his side of the whole "Stonebwoy slapped Angel Town" saga which was captured by entertainment portals in Africa.
According to Stone in our previous reportage, Sarkodie painted him black and failed to tell the world the true story about the alleged scuffle between himself – Stone – and Angel Town.
After saying all manner of 'truths' in the said interview, Stonebwoy has again taken to his snapchat to fire more shots at Sarkodie in a literal tone.
In a post, Stonebwoy said it's extremely 'DEVILISH to be keeping up pretentious healthy appearances on social media WHEN you know you're Not COOL with SOMEONE in REAL life'.
One does not need rocket science to tell that the dancehall musician was referring to Sarkodie in his post on SnapChat.
Continuing his statement, Livingstone added that it is much better to block or unfollow such persons that to keep them on your list – will he unfollow or block Sarkodie? – Gossips24.com will keep you updated on that as we monitor his socials.
See screenshot below:
SOURCE: Gossips24.com