Singer Efya turns 'bad gyal' as she Tw3rks up a storm for her fans in new video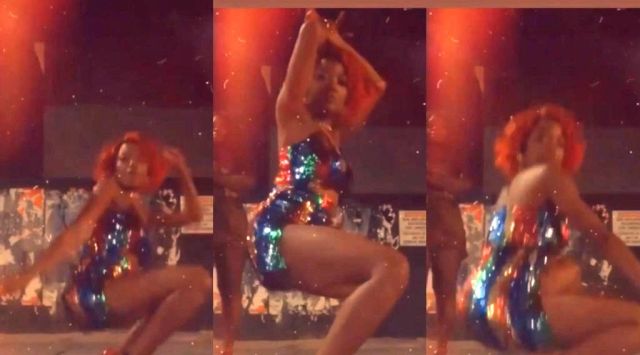 JOIN THE FUN, SHARE THIS !!!
Ghanaian songstress Efya has gone on a rampage with the latest photo of her showing her impressive twerking skills.
Many are shocked over her twerking video as they thought she couldn't pull such stunts.
Efya posted the video on her Instagram story and the video captured her in shiny skimpy sexy dress, twerking her a$$ off.
Watch the video below;
JOIN THE FUN, SHARE THIS !!!