Self-acclaimed King of Dancehall in Africa, Shatta Wale was live on Facebook barely 24 hours ago and we spotted his disgusting bushy/hairy armpit (delete as appropriate).
The dancehall king was addressing some issues he deems unreasonable pertaining to the categorisation of the upcoming 4th edition of the three music awards.
During the live session on Facebook, the sharp eyes of Gossips24.com could not come to terms with why a personality like Shatta Wale would leave his armpit unkept to that level.
Without doubt, we are certain the dancehall icon has not shaved his pubic part since 2021 commenced.
Check out some of the shots that made this obvious.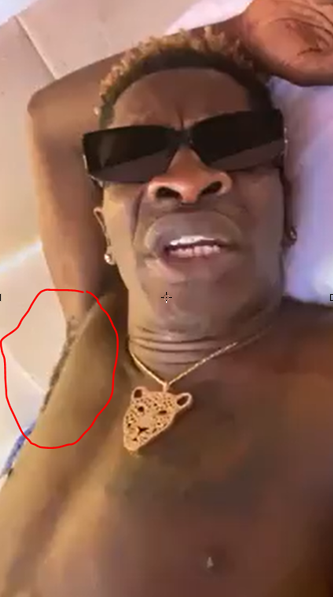 We think Shatta, as a role model, should teach his followers some level of neatness.
WATCH LIVE VIDEO BELOW:
SOURCE: Gossips24.com