See how Counselor Lutterodt reacted after Cruising in a McLaren Car with Fada Dickson (VIDEO)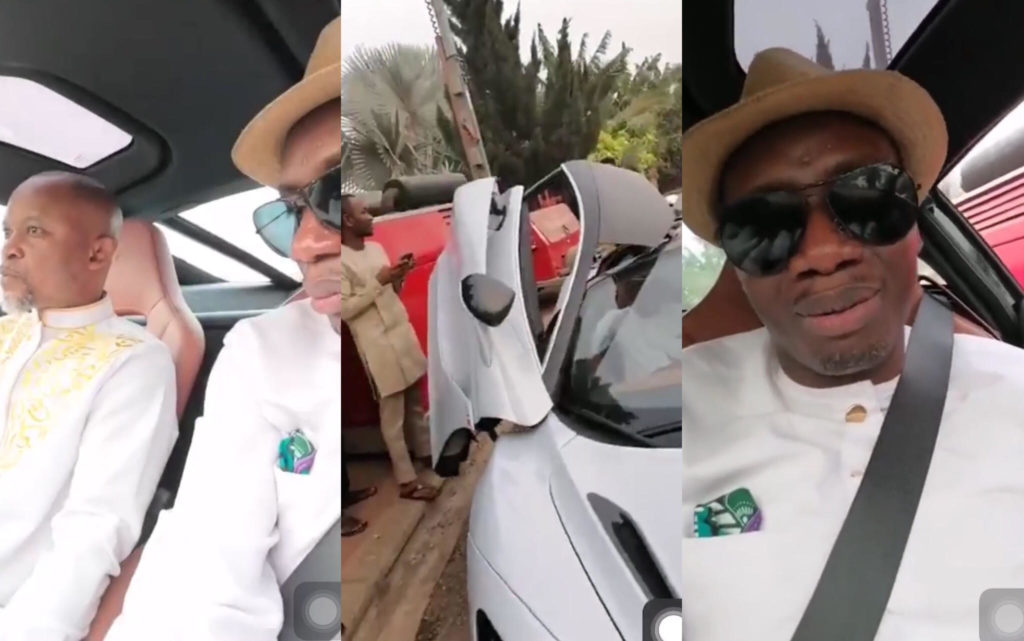 Outspoken Ghanaian relationship and marriage counselor, George Lutterodt had one of the most unforgettable experiences in his life.
Counselor Lutterodt joined the Managing Director of Despite Media, Fadda Dickson, for a ride after the plush traditional wedding ceremony of Kwame Despite's son's wedding yesterday.
The controversial relationship coach lost his control as he was captured gushing over Fadda Dickson's McLaren car.
The counselor after sitting in the Mclaren shouted "friends and loved ones my life is changed" and continued with some funny reactions.
Watch the video below;
JOIN THE FUN, SHARE THIS !!!