"Please let someone know that staying home means saving lives" – Soldier shares a touching message on social media about lockdown in Ghana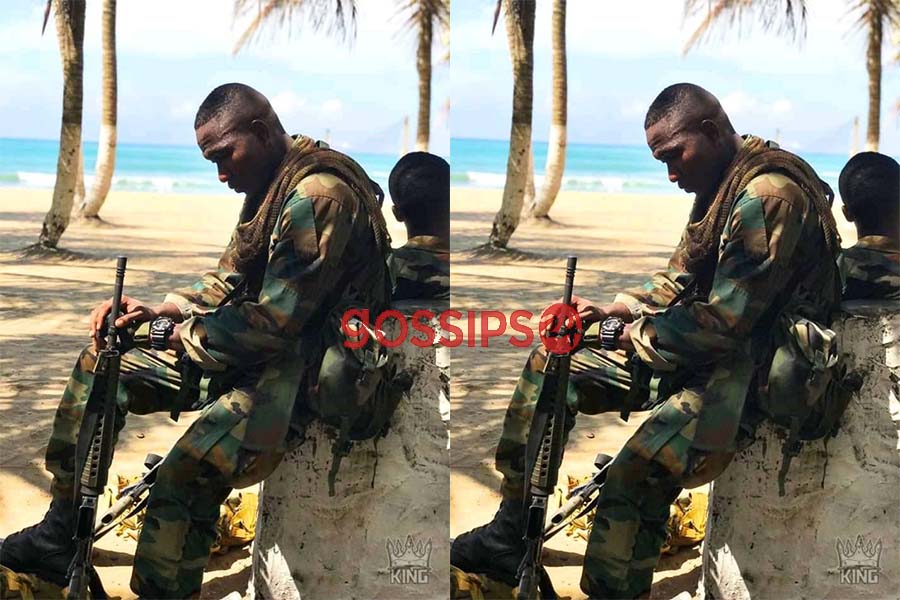 JOIN THE FUN, SHARE THIS !!!
A Soldier man has taken to social media to advise Ghanaians as some parts of Accra and Kumasi are placed under strict restrictions/ partial lockdown.
Allison Brempong, on Facebook as Billionbjay Allison Brempong, a Ghanaian soldier who has been assigned to ensure that the President's directive is enforced has taken to social media to share a touching message.
The first day of the lockdown saw numerous reports on social media regarding how civil servants are being treated by security personnel among others.
Especially in Kasoa, citizens failed to adhere to the directives regarding the partial lockdown as instituted by the President on Friday, March 27, 2020.
Retaliations and response from the security service in an attempt to make the lockdown effective has attracted negative comments from civilians at home and on social media. With others sharing old videos of incidents that took place in order countries to describe the current state of the nation with respect to the partial lockdown.
It is on the back of this that a soldier man, Allison Brempong has advised citizens to stay home to make their work easier.
In his touching message, he explained that some Ghanaians have failed to educate their neighbours on the essence of staying at home to control the spread of the virus but are so quick to pass negative comments.
He adds that though he has a family at home, because of the safety of the nation and its people he has abandoned his family to save the nation and fight the deadly virus.
Allison's touching message also touched on the fact that the military and security personnel are not fighting a war of guns and ammunition but citizens who have refused to stay home have become the most powerful weapon hence the need to stand against that force.
He concluded his message by advising Ghanaians to advise each other on the need to stay at home and adhere to the lockdown measures.
He wrote; "Am worried bcos I should be home and safe with my family. This is far beyond my field, 👉 u have refused to educate ur nabour to stay home and rather making fun , videos and passing weak comments while others cry out loud bcos some1 somewhere refused to stay home . Plz 🙏 let someone know staying home means saving lives. One thing u don't understand is we r not fighting a war of guns and ammunition but ur brother home who has refused to stay home has become the most powerful weapon. So plz tell or educate ur nabour b4 he kills u . Thank u@ jay. My advice" 
JOIN THE FUN, SHARE THIS !!!