It seems social media users nowadays have become fond of #Challenges as another hilarious yet scary challenge takes social media by storm.
This new challenge is called the #Resurrection challenge and it's completely scary and weird.
The new craze on social media was triggered by Pastor Alph Lukau of South Africa who supposedly resurrected a dead man during church service.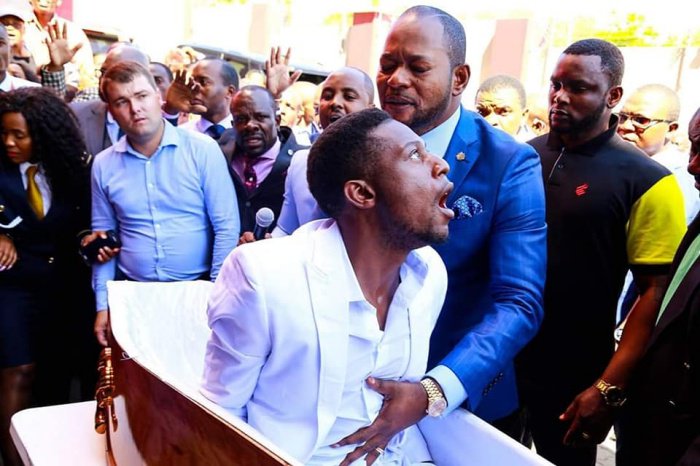 In a viral video, Pastor Alph brought a dead man who was in a coffin back to live and people still can't phantom how he was able to do that.
The dead man got up and sat in the coffin immediately Pastor Alph shouted Rise up.
Social media users after watching the video took delight in the young man's behavior and looks when he woke up from the dead.
Check out some of the photos below: