Photos of Rev Obofour's spiritual babies – see their faces
For the first time in the book of the Angels, Obofours – Rev Obofour and Obofowaa Ciara – social media has seen the faces of their triplets.
Yesterday, various Ghanaian entertainment news outlets covered the plush naming ceremony held by the owner, leader, and founder of the Anointed Palace Chapel (APC), Reverend Francis Antwi famously known as Rev. Obofuor.
After-holding a star-stunned naming ceremony for his triplets – the spiritual babies – Obofour and his wife, Ciara took over social media in the late hours of the day on Monday, September 28, 2020, with photos of their triplets.
In one photo, Rev Obofour was seen with the spiritual babies as they looked all cute in his arms. Another photo also saw Obofowaa Ciara posing with the three musketeers in a similar shot.
This is the first time the public is seeing the faces of Obofour's kids.
See photos below: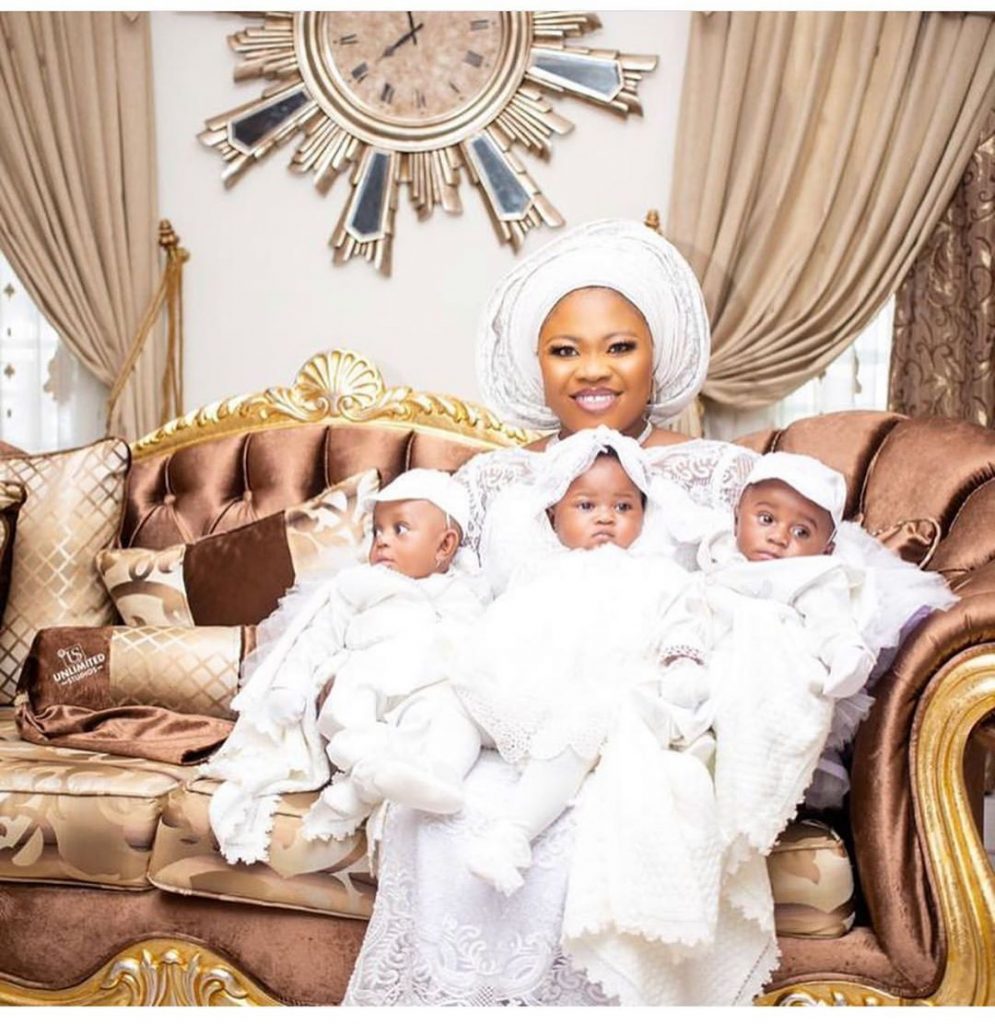 SOURCE: Gossips24.com