Nana Aba Anamoah exposed for allegedly faking her Range Rover birthday gift (video)
TV Presenter, Nana Aba Anamoah has been exposed over her surprise Range Rover birthday gift.
Nana Aba Anamoah is all over the place on her 42nd birthday for the love she is being shown by Ghanaians on social media and in kind.
News on her Range Rover gift has gone viral and it's almost on every blog, but the attention it has gained seems to have triggered the need for others to probe further.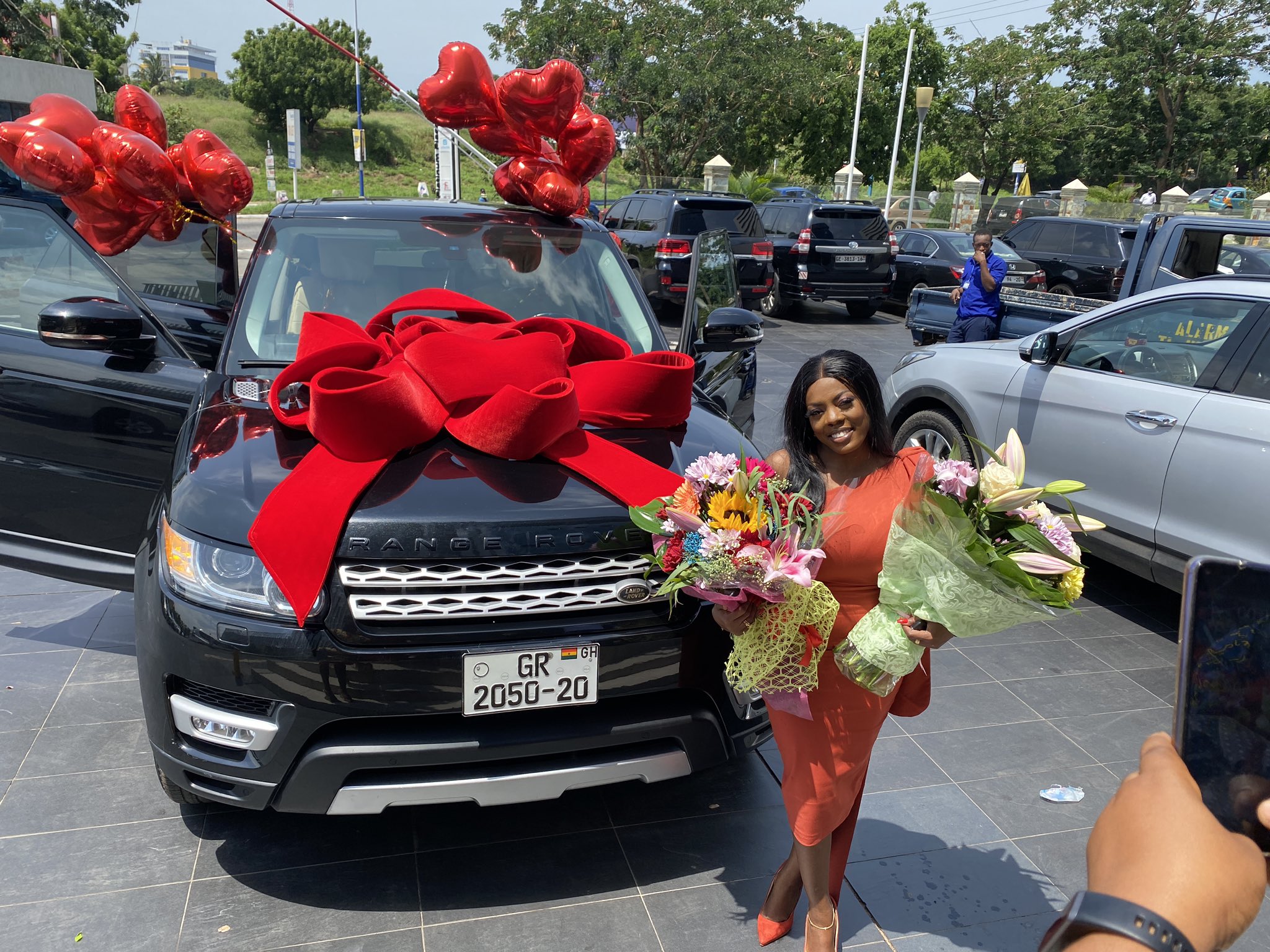 We know how our celebrities come up with all forms of schemes just so they will take over the trends and Nana Aba Anamoah has been caught in the net of such schemes as she is alleged to have faked the birthday gift all for attention sake.
Checks conducted by Gossips24.com reveal Nana Aba Anamoah's Range Rover is not a brand new one, and above all not hers – based on the registration number of the car.
Using smart means to verify the authenticity of a Motor Insurance Policy by dialing a USSD code *920*57# we came to the conclusion that the car number "GR 2050-20" is registered to a Nissan Rogue, not a Range Rover.
The registration was also done on 6th January 2020, and will expire on 5th January, 2021.
To this effect, one can say that Nana Aba has deceived Ghanaians by allegedly staging a Range Rover gift on her birthday unless there is an explanation on how the number plate for a Nissan landed on a Range Rover.
WATCH the video below:
SOURCE: Gossips24.com