Just In: Trotro catches fire and burns to ashes at Achimota Neoplan (Videos)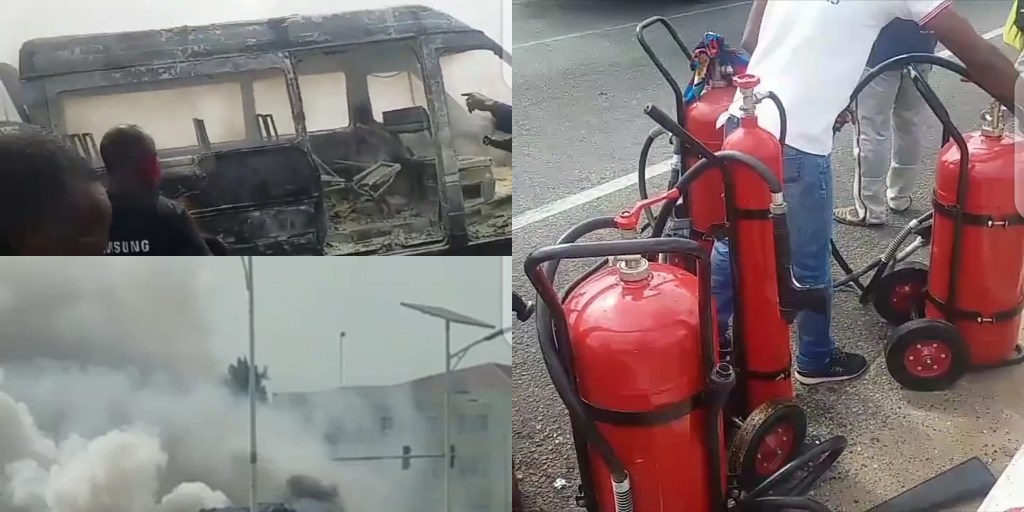 JOIN THE FUN, SHARE THIS !!!
A trotro has been gutted by fire and burnt to ashes at Achiomata Neoplan on the Accra-Kumasi Highway.
According to our findings, the commercial bus called trotro in local language was heading to Kumasi.
In the video in our possession, some individuals trying their best to ensure that it is put under control using their fire extinguishers.
The incident reportedly occurred closer to the new Melcom building and there were no fire service personnel storming the scene to ensure the fire was put out.
At the time of filing this report, no casualties have been recorded.
This caused massive traffic in the area as both vehicles and humans struggled to get the situation under control.
Watch the videos below;
JOIN THE FUN, SHARE THIS !!!