Former HIV/AIDS ambassador, Dzidzor Mensah who recently revealed how two NDC politicians sabotaged her meeting with Bill Gate and slept with her without paying has hinted on the identities of the two NDC men.
From the way things are going, Joyce is not letting sleeping dogs lie as she continues to attack the two powerful NDC officials who slept with her.
Gossips24.com spotted a post on her Facebook page revealing the identities of the NDC powerful men who slept with her.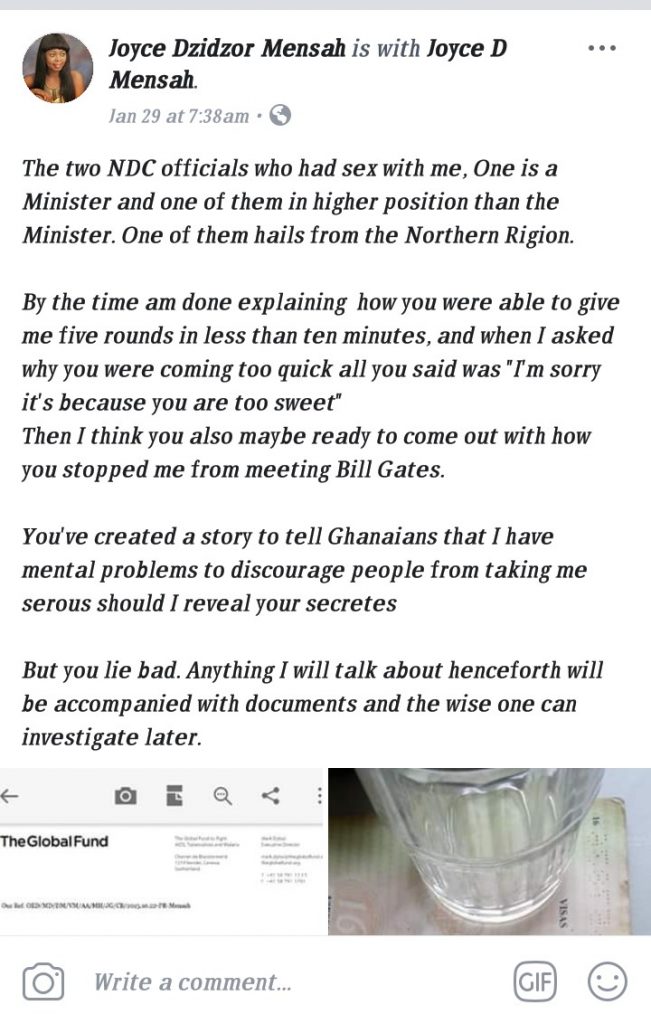 According to her, one of the two NDC officials who had sex with her is a minister and the other is in higher position than the minister.
She also added that one of the officials had five rounds of sex with her in less than 10 minutes. She also revealed how one of the officials prevented her from meeting Bill Gates.
"Then I think you also maybe ready to come out with how you stopped me from meeting Bill Gates", a portion of the post read.
She also shared a photo of her visa and invitation letter to Japan which she claims didn't come on because of the men she has been attacking.