"I feel like the world should go back again so i can redeem myself" – Asamoah Gyan on world cup penalty miss
General captain of the Black Stars of Ghana, Asamoah Gyan has reacted to the crucial penalty miss in the 2010 World Cup in South Africa during Ghana's quarterfinal game against Uruguay.
Gyan missed that all-important kick that would have taken an African country to the semi-final of the World Cup for the first time in the competition's history after Luis Suarez had punched away Dominic Adiyiah's goal-bound header.
However, the 34-year-old who has scored 51 international goals in 109 appearances has revealed in a recent interview that he has still not forgotten the miss almost a decade since it happened because it keeps on haunting him.
Gyan, #InConversationWith Juliet Bawuah of Tv3 on Twitter revealed he wishes the would could go back again in time so he redeems himself.
Asamoah Gyan admitted that the incident is one that would haunt him for the rest of his life, and is ready to bear the consequences since there is absolutely nothing that he can do about the current situation.
He said: "Till today, anytime I'm alone it still hunts me. Sometimes I feel the world should go back again so I can redeem myself. But I know this is something that will haunt me for the rest of my life. I accept that because there is nothing I can do about it. I went there to save my country but I ended up being the villain, which I accept because I know how people feel"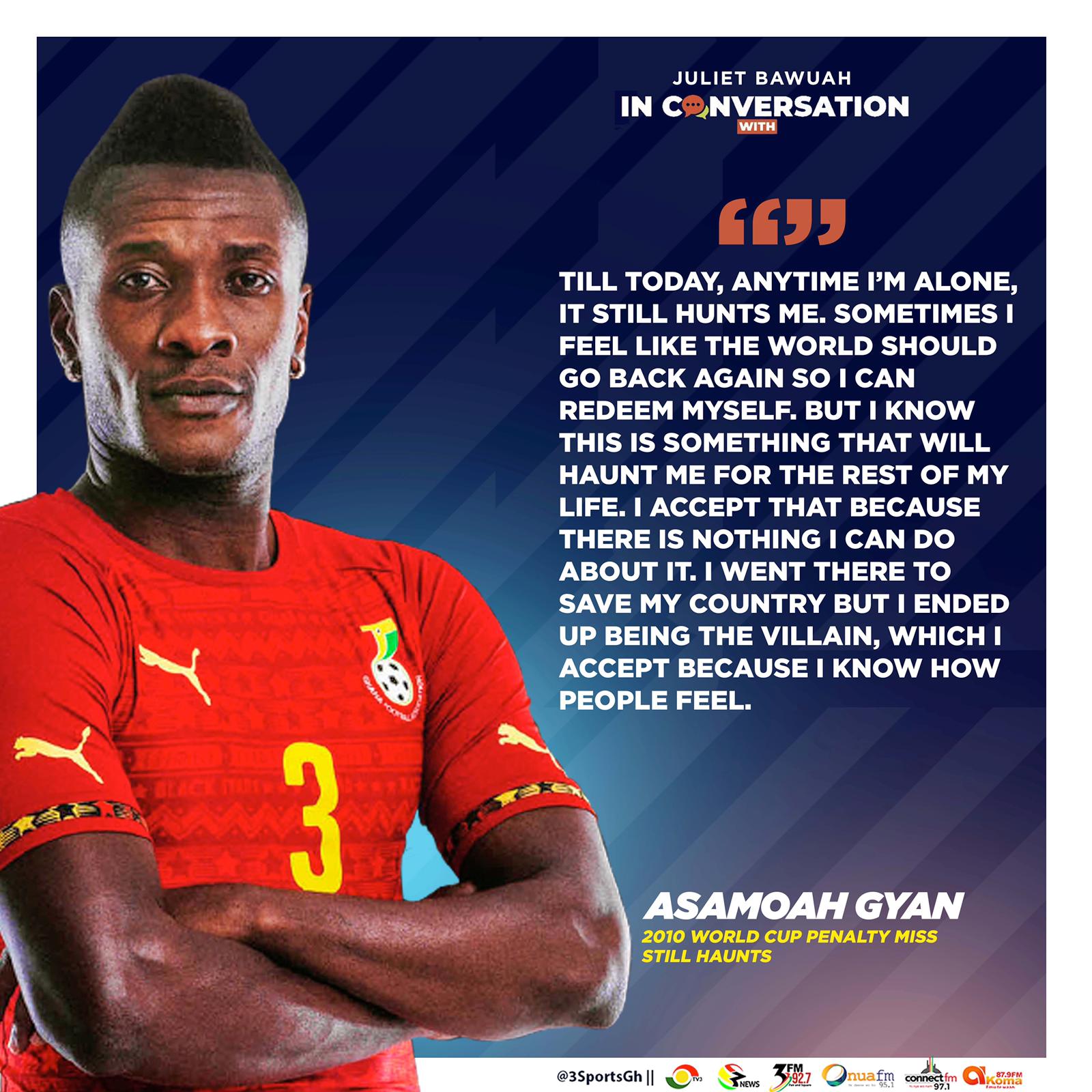 WATCH FULL INTERVIEW BETWEEN JULIET BAWUAH AND ASAMOAH GYAN: