No one should come saying the title is harsh because the words will be more mean and there is actually no better way to describe him. Yes I said that exactly right.
Funny face is just an idiot and a shameless he goat. He deserves absolutely no sympathy from any right thinking man.
Before you complain do allow me to take you a few months or years back. 
His first wife came out to say he's one minute man after series of quarrels and media banters specially coming from the side of Funny Face. Yes, that nigga can't keep shit to himself.
Before the fights, he was the same person moving from one radio station to the next, one TV station to the next, one Facebook post to the other hipping praising on how his wife was, how good and soft her ass was and so many nonsense.
To be frank it got me and so many other men jealous actually. lol, not that I will ever want anything to do with his wife but one man praising a woman like that, this woman must be deam good. 
Dust did not settle Before the fights started in the media. To cut a long story short, his wedded wife left him. Sad as it were, I had no petty for him and never will I.
Few weeks after the so called painful divorce, the big ass loving man got himself another big ass lady. He must got the charm and really good with words.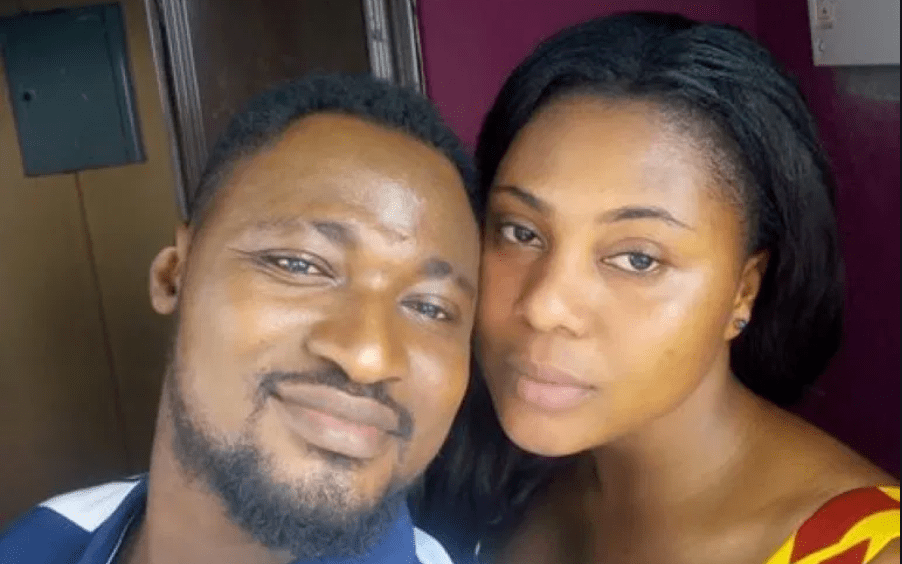 Before we continue lemme remind you a bit about how he got this beautiful big ass lady.
The grieving idiot said he was at an event and this particular lady was serving. Upon seeing her ass, he said to himself "this is my next wife"!
Yes, the ass spoke to him and declared undying love for him.
They went on to give birth to Bella and Ella, an event which transformed Funny face into the best father on Social Media. From the meeting of this deam big ass woman to proposing to her, impregnating her down to the delivery of his twins were all announced to we the social media aunties and uncles. The traditional media also had its own share. 
Few weeks after the delivery the whole public love affair took an interesting turn. Baby Mama packed and left and Funny face has been Funny face ever since. A complete idiot. 
I personally chanced upon him at the West Hills Mall and I thought he was going mad.
He brings even his darkest secrets into the media, probably looking to be pampered. Evidence in the way he screenshots nice comments under his post to repost to the larger audiences. 
If you think I'm lying just invite Funny Face to come and talk about his life on your Facebook live or even to a gathering of 5 and see if he won't come and say all the nonsense happening in his life. He takes every single opportunity to expose his dirty nasty lifestyle to the world.  You can check this post where he called himself a fool but wait, this is no joke, he's actually a fool.
"There is nothing spiritual about my problem…if you keep going for people with big buttocks and you have the face problem, change your tactics," This were his own words few months ago.
Ever since his baby mama left his, it has been one fight to another. He blamed every single person out there for his misfortune except himself 
And you expect me to have any form of sympathy for this man.
He is simply an attention seeking idiot who doesn't know shit about his own life. We must contribute and take him to some mental hospital instead of having sympathy on him.  No wonder the all caring Adebayor even dawged him.