Archipalago attacks Hajia Bintu, says she looks like a 'Market woman' when she's without make-up
Loud social media commentator, Dennis Anane, alias Archipalago has taken to Twitter to make fun of Tiktok sensation, Hajia Bintu.
The second year student at Koforidua Technical University, Hajia Bintu has become the hottest thing on Ghana's social media due to her banging and curvy body.
However, today on Twitter, Archipalago brought out the other side of Hajia Bintu as he claimed she said she does not look anything close to what she portrays on social media when she does not have any make-up on – perhaps she looked more of a market woman than the slay queen we all see.
Bintu, shared a two beautiful photos of herself saying, "Hips don't lie".
A lousy Palago, took the picture and compared it to a no make-up and raw photo of Bintu, saying; "Online Vs Offline! That's interesting…I like her tho".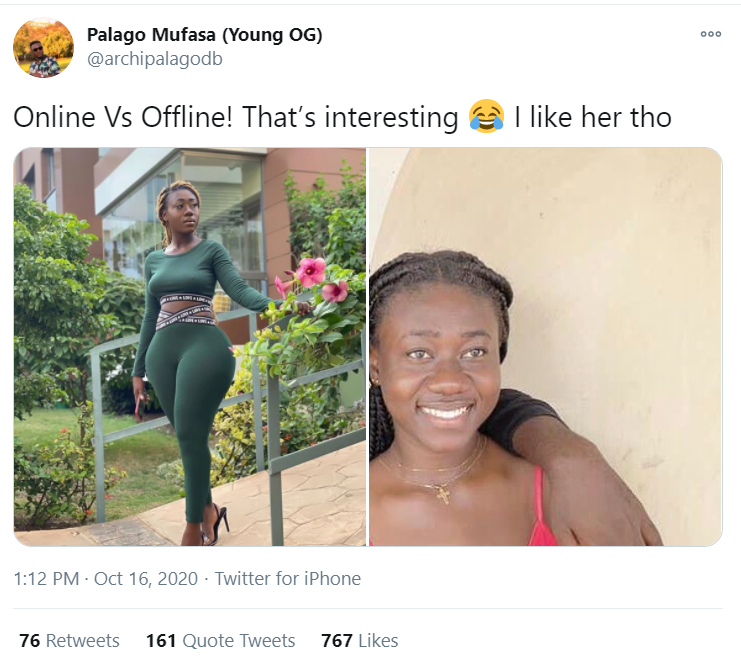 An offended Bintu who was not happy with the comparison and the fact that Palago was quick to judge her looks, went straight into his dm to blast him for suggesting that she's not as beautiful as netizens think.
"Why do you intend to insult me, have you met me before or have you created human being before, I didn't say I am beautigul, I hope you have gotten what you wanted"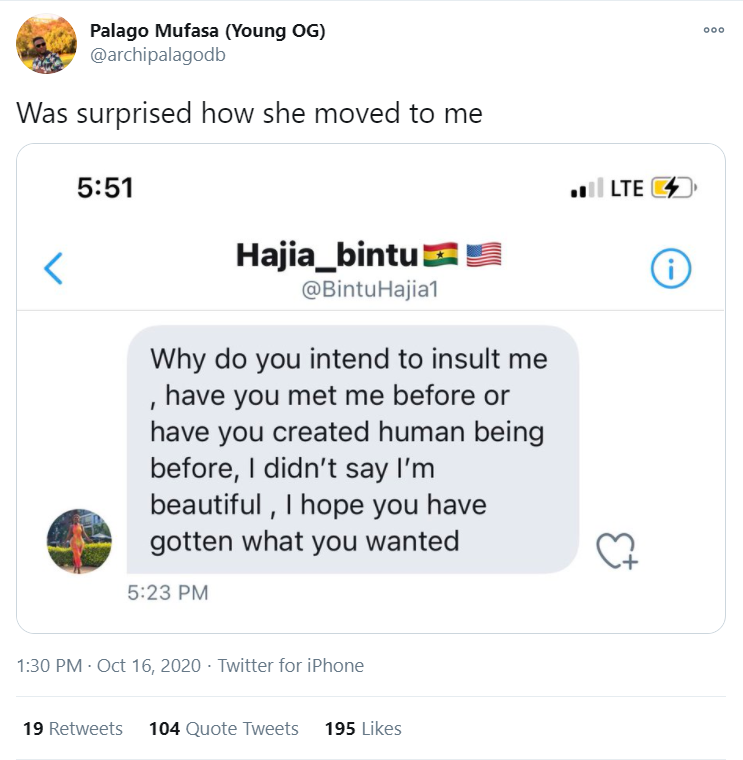 Thinking Bintu's message will deter Palago from continuing his nonsense, he went on to even compare Bintu's nose in the makeup picture to the one in the no make-up suggesting the latter is ugly.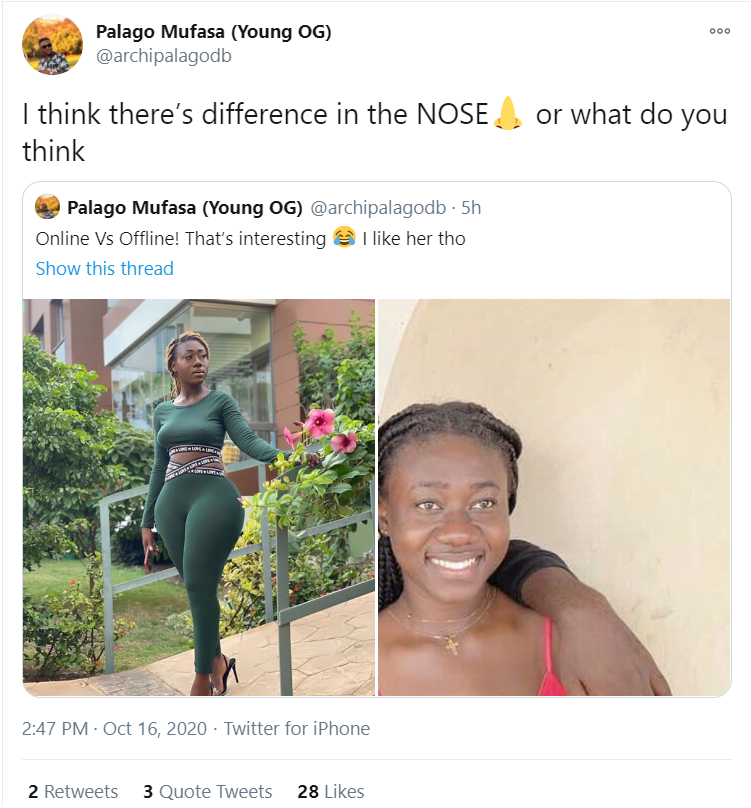 SOURCE: Gossips24.com