The FBI has released the electronic interaction between Abba Kyari, the Deputy Commissioner of Police, and Hushpuppi, a well-known internet fraudster.
DCP Kyari is beyond a reasonable doubt an accomplice of Ramon 'Hushpuppi' Abbas, according to an affidavit filed in the United States District Court, after assisting him in jailing a competitor, which enabled him to land a successful fraudulent deal.
Kyari abandoned his duties in Nigeria in 2019 and travelled to Dubai, United Arab Emirates, to "have a good time" with Hushpuppi, who stayed at Palazzo Versace in the Emirati commercial city, according to FBI Special Agent Andrew John Innocenti.
Check the details below to know more…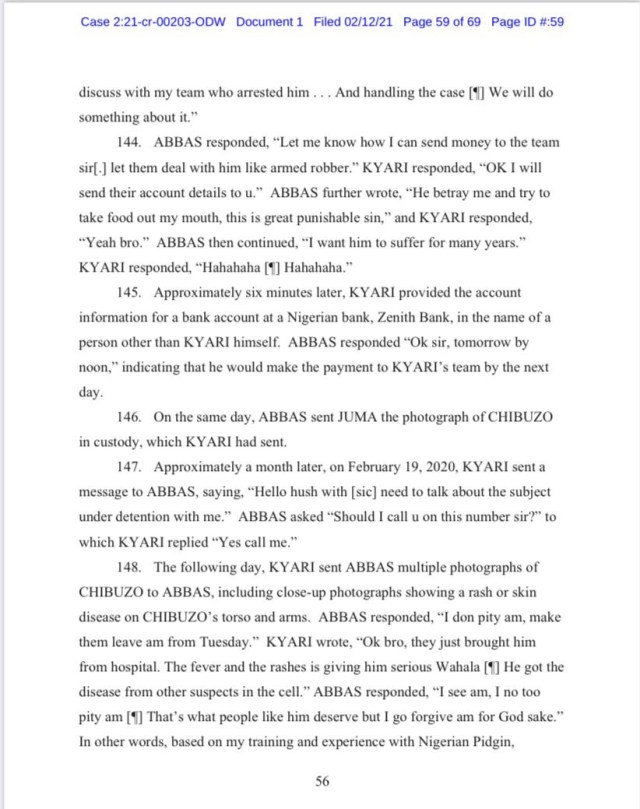 Source: Gossips24.com