Gossips24.com has chanced on a new photo featuring CEO of EIB, Bola Ray, and his former employee at Starr FM, Kofi Okyere Darko, aka KOD.
Recall, Gossips24.com earlier reported that KOD and Jon Germain had departed from Bola Ray's Excellence In Broadcasting (EIB Network) as employees of Starr FM and EIB at large.
This became a topic for discussion on various platforms as many predicted the doom ahead of EIB since the exit of the two presenters came just a few months after it became known that Bola Ray is unable to pay his workers.
However, its been revealed by the EIB boss in the latest post he made on social media that KOD is still with EIB.
Whiles sharing a photo of himself and the former Live Fm and Starr FM presenter, Bola Ray announced that KOD will be live on GHone Tv with his own show dubbed "KOD MEETS".
The caption read;"With KOD earlier today. @simply_kod WATCH OUT for KOD MEETS soon on @ghonetv 👌"
See screenshot below: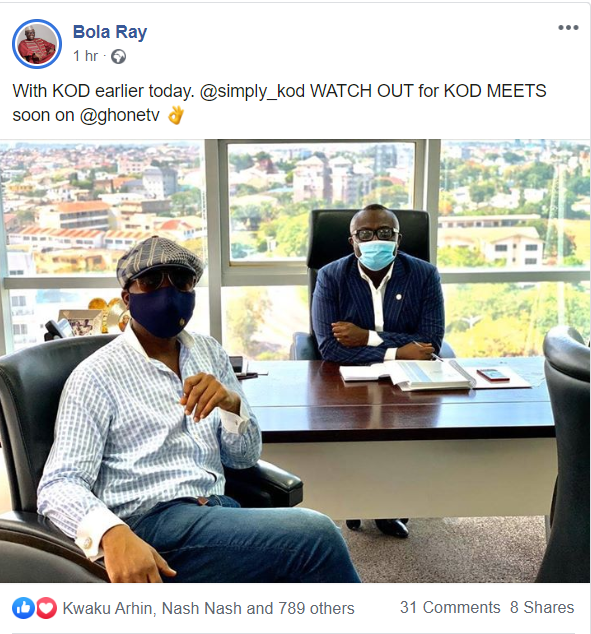 Maybe KOD never left EIB, he just took a break from Radio to start a new beginning on TV since EIB needs fresh faces on GHOne Tv.