Biography Of Benson Idahosa; Real Name, Age, Career, Education, Net Worth, Awards, Contacts
Benson Andrew Idahosa was a Charismatic Pentecostal preacher. He is the founder of Church of God Mission International, Archbishop Benson Idahosa was popularly referred to as the father of Pentecostalism in Nigeria. Idahosa was the founder of Benson Idahosa University in Benin City, Edo State, Nigeria.
Benson Idahosa Early Life
Benson Andrew Idahosa was born in Benin City on September 11, 1938, of poor pagan parents. He was a sickly infant who was always fainting. As a result of his constant illness, his father ordered his mother to throw him in the dust bin. When he was eighteen months old he was left on a rubbish heap to die.
Benson Idahosa Education
Benson was rejected by his father, sent to work on a farm as a servant, and was denied education until he was 14 years old. His education was irregular due to the poor financial status of his parents. He later took correspondence courses from Britain and the United States while working in Bata Shoe Company.
Benson Idahosa Career
He was converted by Pastor Okpo. Benson was the first Bini member of Pastor Okpo's small congregation. One night, Benson had a vision from the lord.
"I have called you that you might take the gospel around the world in my name, preach the gospel, and I will confirm my word with signs following," said the voice from heaven. The room was filled with the presence of God as Benson fell to his knees beside the bed: "Lord, wherever you want me to go, I will go." He prayed on through the night, renewing his vows to God and interceding for his people who were yet to hear the message of salvation.
After his call, Benson launched into ministry work preaching from village to village the gospel of Jesus Christ with great power and anointing. More people confessed to Christ as their Saviour, and more healings occurred as he prayed for the sick.
Crusades played a major role in his ministry. He was involved in at least one crusade per month. A record crowd of nearly one million people a night attended his Lagos Crusade in April 1985. He established the Redemption Television Ministry with a potential viewing audience of 50 million people.
Benson Idahosa Death
He died on 12th March 1998.
Benson Idahosa Wife and Children
Idahosa was married to Margaret Idahosa with whom he had a son and three daughters.
His wife subsequently took over as the Archbishop of the Church of God Mission International (CGMI), The Christian ministry Benson founded, Margaret is also the Chancellor of Benson Idahosa University.
His Son Bishop Faith Emmanuel Benson Idahosa is now the President of Benson Idahosa University (BIU), and Founder/President of Big Ben's Children Hospital, Vice-President of All Nations For Christ Bible Institute International, among other positions.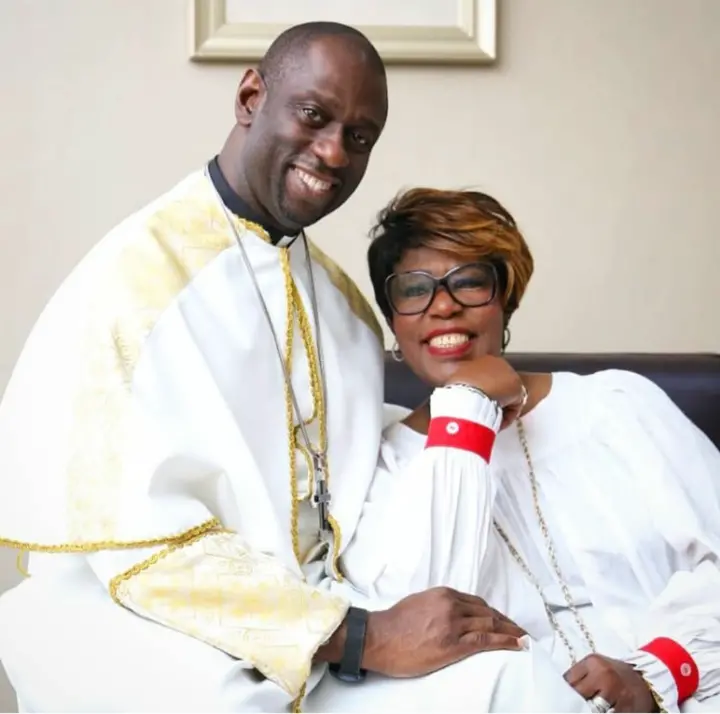 Benson Idahosa Books
Faith To Change The World, Fire to his bones, Strangers to failure, among others