"Berma gyae gyimie no; Stop fooling … " – Sarkodie fires Shatta Wale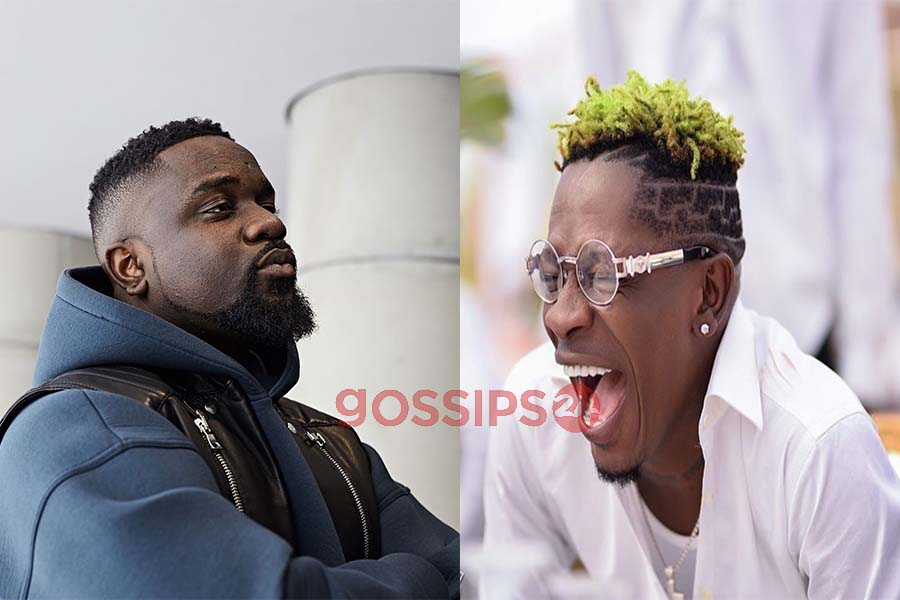 JOIN THE FUN, SHARE THIS !!!
Ghanaian rapper, Sarkodie is heated and has perhaps taken more than enough nonsense from the self-acclaimed dancehall king Shatta Wale.
Sarkodie replied Shatta's comments on TV3 in an interview with MzGee earlier this morning on Tuesday, April 7, 2020.
Shatta Wale said in the aforementioned interview that he is immensely disappointed in the rapper for dropping a diss song amid the outbreak of a global pandemic that has already claimed lives in Ghana.
Shatta said he would have wished Sark channeled his energy towards helping the poor and needy in these dire times, since that did not happen he can only be disappointed.
In a swift response, Sarkodie did not mince words as he bluntly said, "Berma gyae gyimie no … you feel say I get time to throw shot at you by this time… emotional singers ", on twitter.
We are very optimistic that their beef will get fierce and lyrically bloody!
See screenshot below:
JOIN THE FUN, SHARE THIS !!!