A young couple is going viral on social media over their impending wedding in the Ashanti regional capital, Kumasi.
This follows the emergence of their intriguing pre-wedding photos. In one of the photos sighted, the couple could be seen in jerseys of English Premier League club, Arsenal. While the lady had Yvonne written on her back, the young man's own had Nelson at the back.
It turned out that the lady's name is Yvonne Amankwaah Boateng and the guy's name is Nelson Boah Frimpong.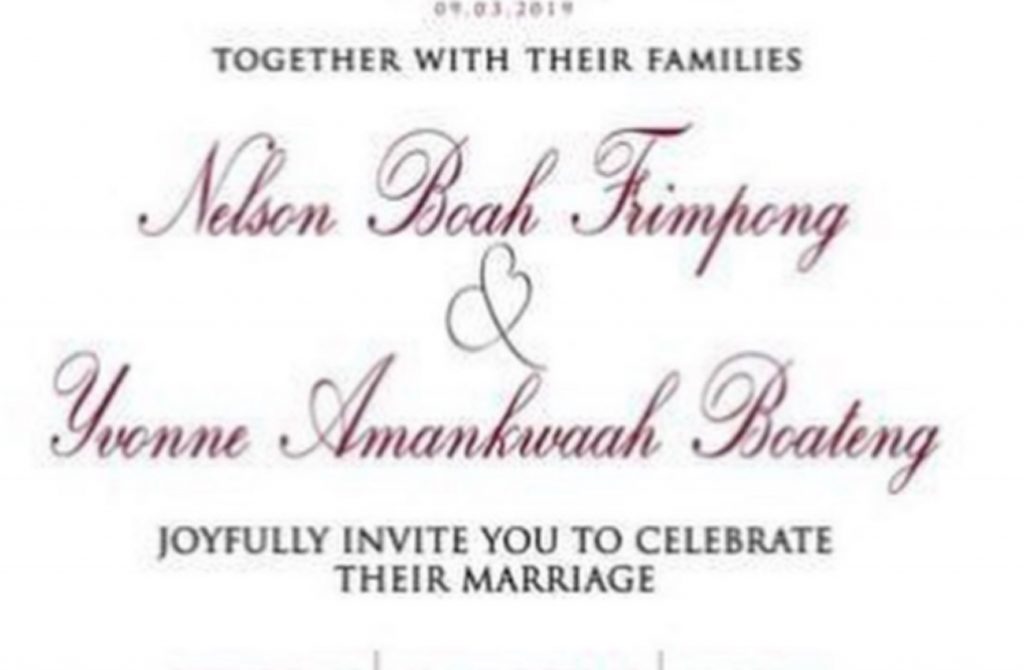 Since the photos of the couple popped up online, they have garnered a lot of attention on social media especially the one with them in jerseys.
Actress Yvonne Nelson herself has been intrigued after coming across the couple's photo on social media. Taking to her Instagram page to share the photo and the couple's invitation, indirectly asked to be invited to the wedding.
"Soooo coool! YVONNE & NELSON …I wanna be there #yvonnenelson ❤️," the actress wrote.
Original post below.
https://www.instagram.com/p/BujT5E_BKPM/?utm_source=ig_share_sheet&igshid=142s3rblcab76