JOIN THE FUN, SHARE THIS !!!
Rapper Yaa Pono has unfollowed Stonebwoy for assaulting Sarkodie's manager, Angel Town.
In a cryptic post on Instagram, Yaa Pono sent a message to Stonebwoy. He wrote that Stonebwoy thinks he's bad but he should wait, they'll soon storm Ashaiman for him.
He wrote: "U SAY U BAD!!!!! LOL,,, WE DEY COME ASHAIMAN DER,,,,, JUNSO JUNSO NEGGARS,,,,, WHEN DEM TOUCH STREET,,, SINCE 1997…"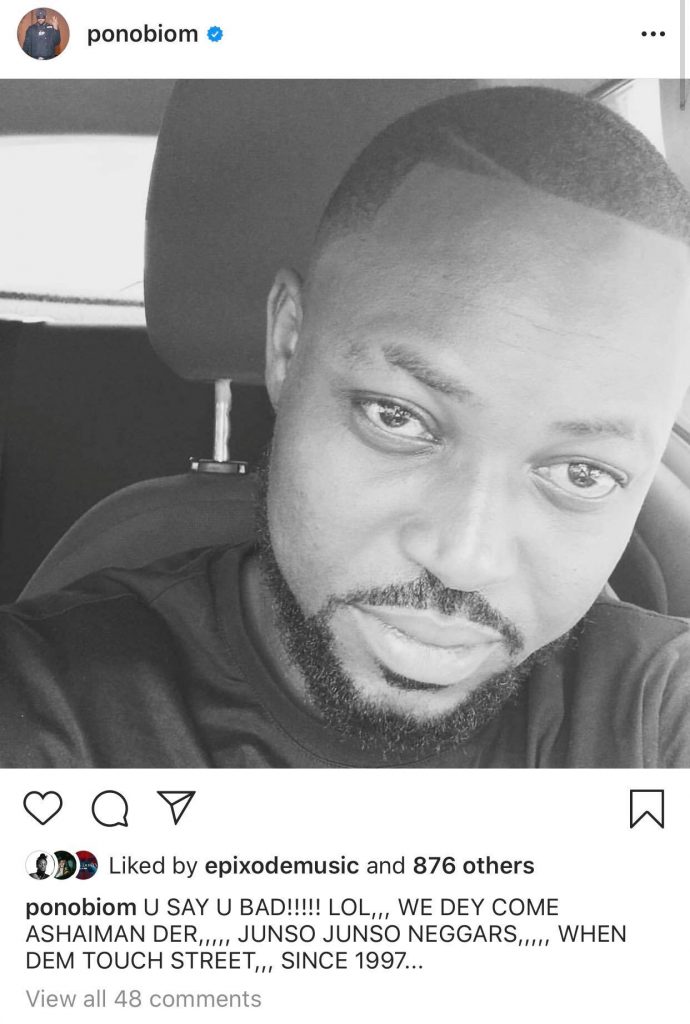 The BhimNations president, Stonebwoy is alleged to have gone haywire and attacked the manager of Sarkodie, Angeltown during a rehearsal for Sarkodie's virtual concert.
His attack led to Angeltown suffering from bruises at his left eye. Stonebwoy is again alleged to have pulled a gun during his scuffle. This makes it the third time the Ashaiman dancehall artist has brandished a gun during a little misunderstanding.
Hours after the news broke out, Sarkodie has taken to his official Instagram page and has deleted Stonebwoy's picture on artistes billed to perform on Sunday for his Black Love virtual concert.
Although the 'attack' by the BHIM president has not been confirmed, Sarkodie's action gives an interesting turn into the incident subtly reinforcing Stonebwoy's actions.
JOIN THE FUN, SHARE THIS !!!