JOIN THE FUN, SHARE THIS !!!
Actress and TV presenter, Xandy Kamel has swiftly deleted her the alarming post she made on social media yesterday.
The controversial actress caused a stir after she made a cryptic yet alarming post on her Instagram page.
There is nothing to live for thanks for all your love and support I appreciate," she wrote.
The actress added: "Life is meaningless, at this point I want to…"
Her post put Ghanaians into suspense since no one has no idea of what she is going through.
Others speculated her marriage might have hit the rocks.
Well, a check by Gossips 24.com on her Instagram this morning confirms she has since deleted those posts due best reasons known to her only.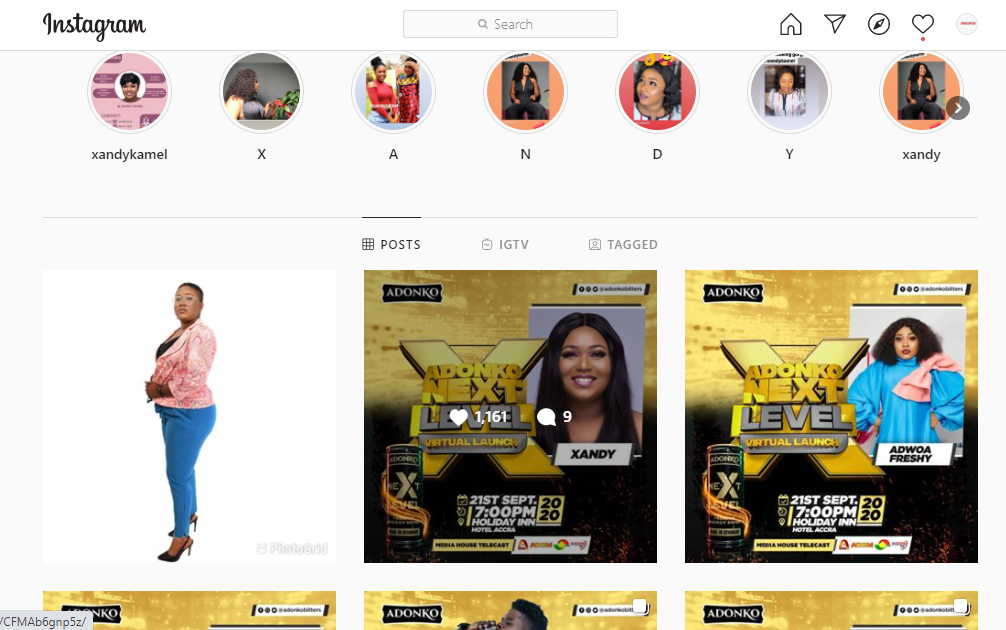 Source: Gossips24.com
JOIN THE FUN, SHARE THIS !!!