His wish had been to unite talented music group, Wutah, and do all that it takes to get them back to winning ways, and for a while it seemed Hiplife artiste, Guru, had succeeded in his bid but the artiste says he has been left heartbroken over troubles with the group.
When Wutah, made up of Afriyie and Wutah Kobby, reunited in 2017 after splitting for about seven years, they were signed on to Guru's NKZ Records and released the hit tracks AK47 and Bronya which won them the Best Group of the Year award at the Vodafone Ghana Music Awards (VGMA) last year.
However, reports of another split started circulating in the latter part of 2018 and have not stopped, especially as Wutah Kobby seems to be promoting his new song but in an interview with Showbiz on Monday, March 25, Guru said individual differences were making the group suffer.
"I wish there was a way out because management has tried everything possible to get the group back together but nothing seems to work. Individual differences are splitting the group and its' sad that such fine talents are going to waste," he said.
Although Guru would not give details as to what exactly is happening with Wutah, he said Afriyie and Wutah Kobby had personal issues and until they settled whatever was going on between them, Wutah would never be that top group that Ghanaians used to admire.
As a manager, Guru said all efforts to get the two on one stage had proven futile. "One is always giving excuses when they need to hit the stage. There have been a lot of gigs the two were billed to perform but that never happened. Either one is sick or has to attend to a family emergency," he said.
Explaining why he signed them, Guru, real name Nana Yeboah Adjei Maradona, said contrary to the perception that he wanted to make money off them, he admired Wutah and wanted to give them the support they needed.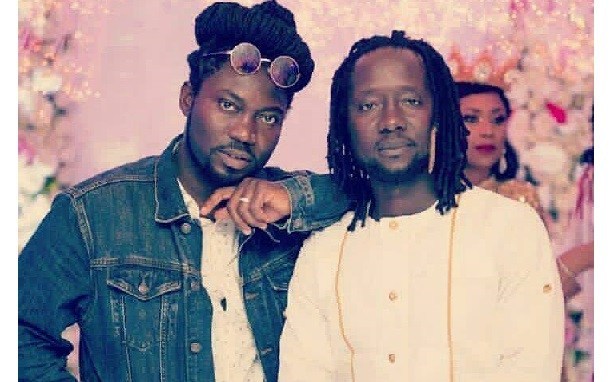 "Management is yet to make money from the group since we signed them on. Just when Bronya became a hit and we planned to make money, that is when the problems started coming up. I tried my best to help these great talents who I admired but that is not happening; I really wish they would bounce back but only God knows how," he said.
Wutah still remains under NKZ Records which also has Ofori Amponsah as a signee but Guru said he wanted to concentrate on himself for now.
"I took a little time off to manage other great talents but I am back into music full time. I just dropped a new single, Bad Energy, which is getting great reviews on YouTube. 2019 will be a good year for me because I am coming out with great tunes," he said.
When Showbiz got in touch with Wutah Kobby on Guru's claims, he said there was greed in the group. "It hurts when one person wants to have everything for himself in a group. Afriyie is performing secretly without the knowledge of the management or me. It is just not fair for one person to have it all in a group we both suffered to build," he said.
Wutah Kobby said he was busily promoting his latest single, Naa Me, featuring Tinny.
Afriyie also told Showbiz that he did not have any problem with his partner but there was life after Wutah.
"Before the group came back together, individuals had their own brands. Some of us made contacts and events organisers are the best people to explain why they invited me alone on certain shows," he said.
According to Afriyie, there are been events where individuals from groups performed alone and he does not see anything wrong with that. He urged his fans to get ready for his latest project, Dollar Police which would be released soon.
Source: Graphic.com.gh