The Grand birthday party that was held for the daughter of renowned rapper Sarkodie and Tracy Sarkcess who turned three on the 28th of March has popped up.
Adalyn Owusu Addo adorably called Titi became the most trending celebrity kid on that day and took over twitter with the #TitiDay tweets from the Sarknatives.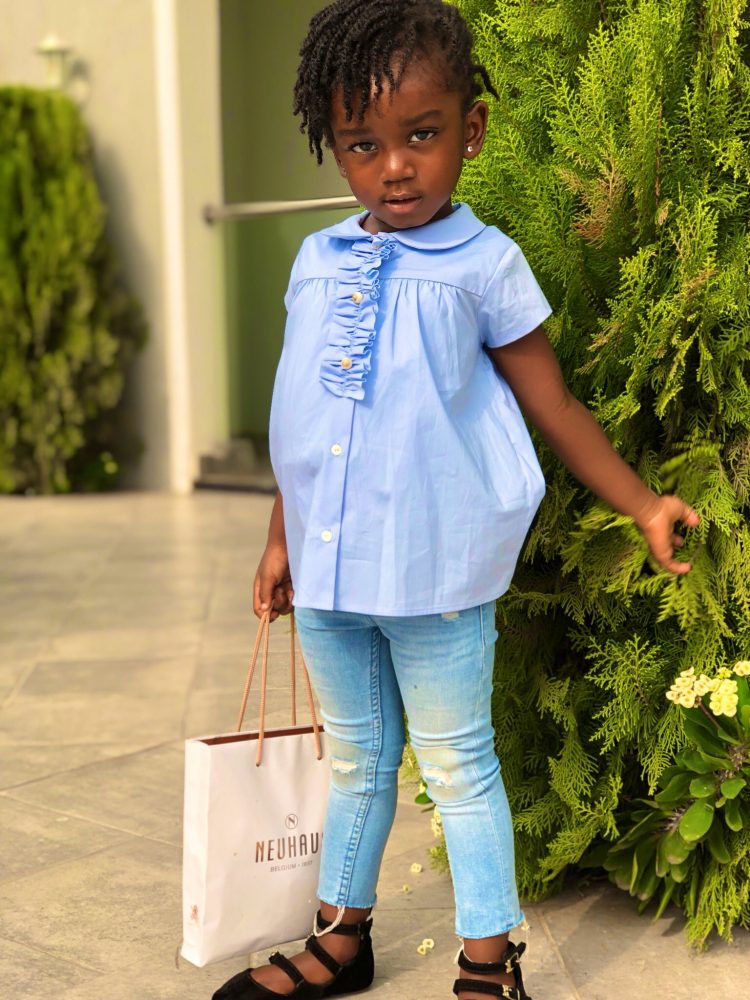 Sarkodie in a tweet on the day revealed that they paid Titi a surprised visit at school but we had no idea how the birthday went.
Surprised my daughter at school with the fam and yo princess had a str8 face through out 🤣 everyone else worried but me … the fruit don't fall far from the tree … that's just our facial expression most times but emotions are different… she was actually very happy 😊

— Sarkodie (@sarkodie) March 28, 2019
However, we've managed to get hold of the entire birthday celebration just for our cherished readers.
Although Titi is just 3 years old, she had the honour of getting thrilled by the likes of Adina who is her favorite musician.
Watch video below: