PHOTOS – Victoria Lebene Was Allegedly Pregnant Before Marrying Eugene Osafo
Though there is nothing new under the sun, secrets hidden from the fans and followers of celebs unfold day-in-day-out, and Victoria Lebene has been exposed.
Viral photos sighted by Gossips24.com after the marriage ceremony has critically been looked at and makes us believe that the actress and ex-girlfriend of Kofi Adjorlolo was months pregnant before their official wedding ceremony.
The photo was first shared by social media gossip page, Those Called Celebs, which gave us the hint on that fact that this could be true.
Victoria Lebene is well known for selling Waist Trainers on social media via her handle @abidivawrap, if it had been an issue with a protruded tummy, the actress, we believe, could have handled it.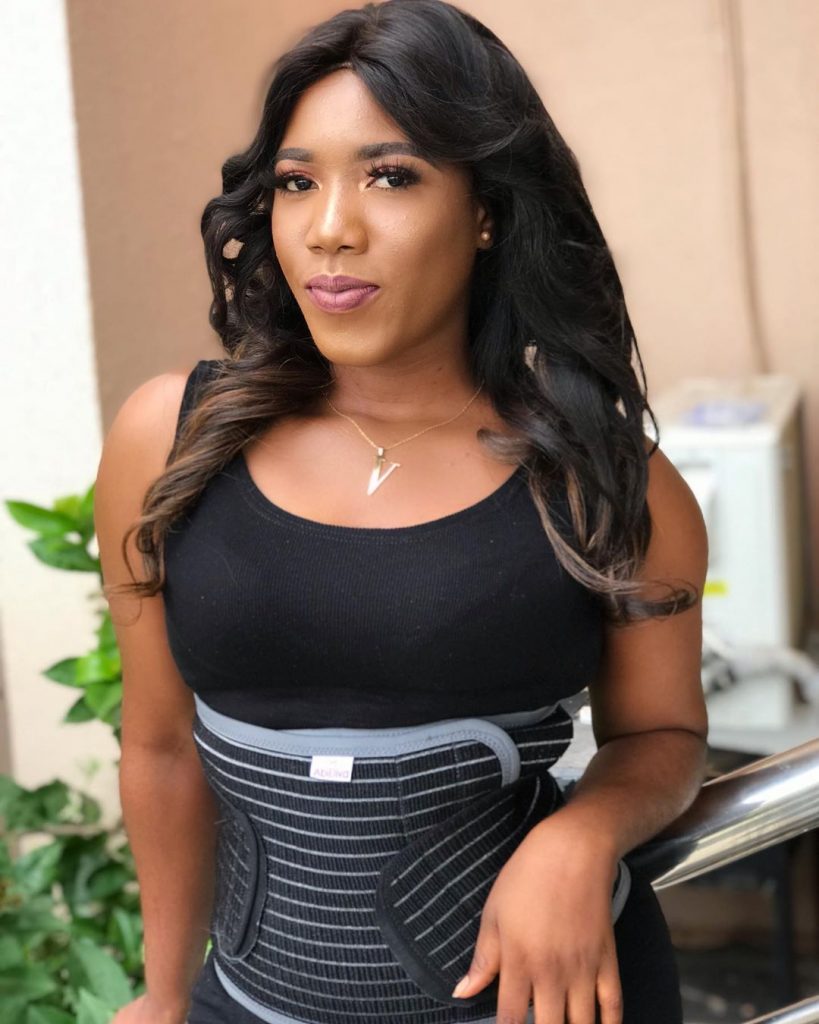 Also, in previous photos sighted on her handle, Victoria Lebene seems to have a big tummy than the usual.
A closer look at one of the videos captured at the wedding also puts her on spot.
Could it be that Eugene Osafo impregnated her and has been forced to marry her on the spot?
Well, gossips24.com will find out and inform our readers on the gospel truth of the matter.