Tracy's ex-boyfriend is a National Service Personnel & his allowance is just Ghc 559.04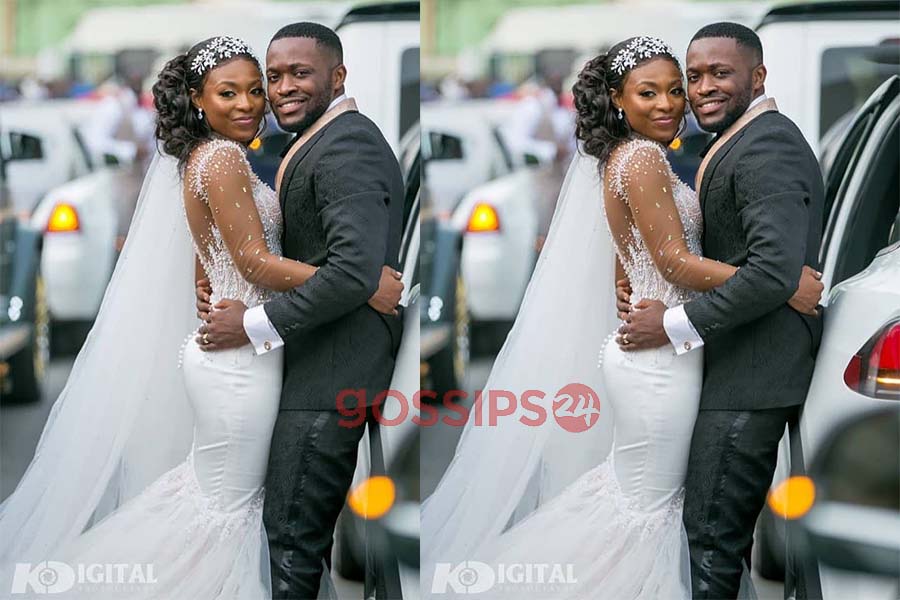 Money stops nonsense, its a fact and an established truth which manifested in reality on Saturday, February 15, 2020, as Tracy was married to Kennedy Osei the son of Osei Kwame Despite – a millionaire.
Since the famous Kency 2020 wedding which took Ghana by storm on Saturday, Feb 15, 2020, many have been checking the background and history of both partners who were made one.
Most Ghanaians in the quest to find out more, assumed that Kennedy snatched Tracy from someone, or there could be a reason for their surprise union since there was no wind of their existence.
But the snatching has been made a truth – which brings us to the fact that Tracy was dating someone before she met Kennedy who won her love with his money and caring nature.
Now as to why Tracy left her boyfriend, whom according to checks made by Gossips24.com has been dating Tracy for 5 good years, we can't tell until now – the reason is poverty.
Gossips24.com is reliably informed that the ex-boyfriend of Tracy identified as Richie is a young university graduate currently offering his National Service at the Ghana Ports and Harbours Authority (GPHA) in Tema.
Sources claim their (Tracy & Ex) relationship was brought to an abrupt end by Tracy herself just four months ago. Tracey opted out of the relationship with her then-boyfriend citing no tangible reasons.
Months before Tracey called it quits, Richie her then-boyfriend had questioned her about a new jeep car that had come into her possession wanting to know how she was able to afford the said vehicle.
Apparently, Kennedy Asante snatched Tracy Ameyaw from Richie using the Jeep vehicle and a marriage promise which was materialized on Saturday, February 15, 2020. And it's obvious that Tracy considered a lot of factors before finally accepting the proposal of Kennedy.
Tracy, on the other hand, can't wait for Richie to finish his National Service, get a job and start a life together, Maybe she saw it as a long time to come, considering the hustles and stress most National Service personnel go through just to make ends meet.
After all, all an NSS personnel gets at the end of every month is Ghc 559.04 and that's nothing compared to what the rich man's son uses for fuel for his last car – the Ferrari.
Sad one for Richie!
JOIN THE FUN, SHARE THIS !!!