If the name Joselyn Dumas doesn't come to mind when you think of stars who always sport the most stylish looks, it will now.
The Ghanaian actress has caught our eyes with almost every outfit she's donned – looking perfectly comfy while going with the trend of whatever that is in vogue as well.
Check her out…
When she showed us no one does it better in jeans.
Rocking jeans on flower tee's can't get any better than this
One of our favourite chic look.
Get your stylist to come steal style from Joselyn
And her shoe says it all with the outfit
Even when she attended the 170 years of wax prints by Vlisco fashion
Car selfies never looked any better
If your car selfies don't look anything close to this
You can as well pick a thing or two now!
And like every other lady, she did the Snapchat flower filter and killed it
Colourful shades work too
Wear make-ups too
And when it's event time?
She slays effortlessly, and she sure knows just how to sweep us off our feet.
And just like she's slaying in this sequined dress.
Yellow fits anytime too.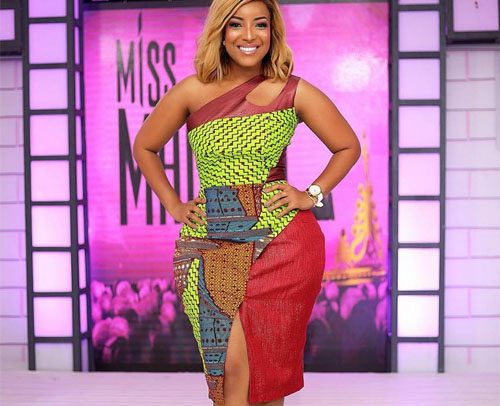 Beautiful in ankara.
Its official, Joselyn is Ghana's slay queen.
Now you see why we keep drooling over her curves.
Extremely beautiful in red.
She could easily pass for a Nations classy First Lady.
When she bossed in these blue dresses
So royal
And elegant
Beautiful
When we all had eyes for her skirts and short gowns
Ladies out there can learn these styles
When Ophelia_Crossland put together a GatsbyInspired outfit for her majesty that is Joselyn
Joselyn definitely got our hearts.
Keep slaying Joselyn!