Stay Away From Me If You Drive Kia Picanto – Radio Presenter, Sokoohemaa Kuukua warns men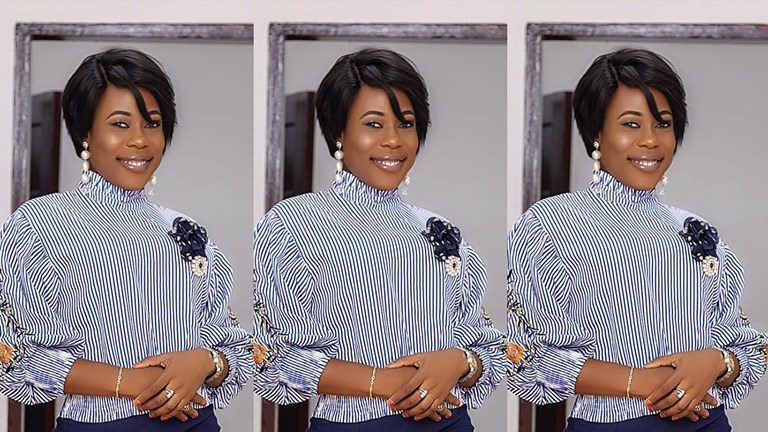 JOIN THE FUN, SHARE THIS !!!
Gorgeous female presenter, Kukua Adepa, known on-air as Sokoohemaa Kuukua has revealed she has no intentions of settling with a man below her standards.
Women of today, mostly, are known to be ones who chase glitters instead of being sufferers of their own. According to this radio presenter, she is not settling for less, and as her name goes, she deserves the porche things in life as well.
"Sokoohemaa Kuukua" of Rainbow radio has advised men who drive Kia Picanto to not look her way as she has upgraded to Jaguar.
She has upgraded to dating men with jaguars only.
She said, "Ghanaian men take note of this, we have upgraded from picantos to jaguars. Do not approach me if you own a kia picanto else…"
It is reported that she made this statement at the 42nd birthday party of gospel diva Ohemaa Mercy.
Ohemaa was gifted a brand new jaguar as a gift from her husband and this must have provoked Sokoohemaa to decide not to settle for "mere" picanto owners.
She further charged men who desire her to work extremely hard to afford jaguars.
Sokoohema is however rumored to be dating multimedia presenter, KMJ. More details on their affair will be shared soon.
JOIN THE FUN, SHARE THIS !!!