Soldiers severely beat up policemen who were caught forcefully collecting money from civilians (video)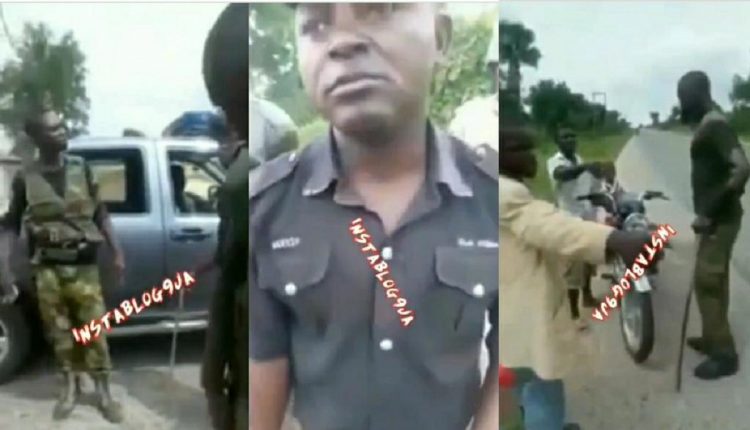 Some unfortunate Nigerian policemen were left at the mercy of a group of military officers who caught them extorting money from people.
In this fast trending video, the soldiers were captured lashing these unprofessional policemen.
This incident happened in Aba- Nigeria. According to witnesses, these police harrases and tormented the lives of civilians who refused to give them money.
Meanwhile, there is an ongoing protest in Nigerian against police brutality extortion of money.
Kindly watch the video below to know more…
Source: Gossips24.com