Sister of the 17-year-old female SHS student who committed suicide alleges that her sibling was k!lled – Video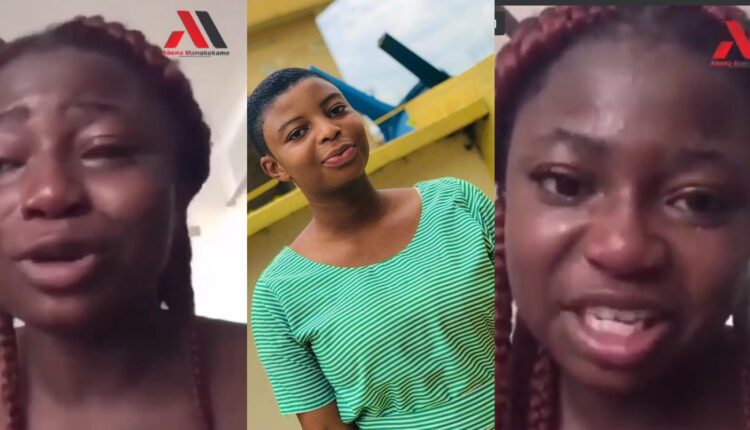 The shocking and un-sequential death of Leticia Pinaman has received mixed reactions from Ghanaians and also forced many netizens to come up with a theory that she was indeed murdered by a yet to be nabbed killer.
At the moment, the immediate family of late Leticia Pinamang has refused to admit that their royal killed herself with the strong opinion that the doctors told them point-blank that Leticia was killed after examining her body.
As the tension continues to brew, the elderly sister of Letica has shared a self-recorded video of herself rubiising the assertionm that her younger sister committed suicide by hanging herself to death.
She has also boldly accused school Authorities of Miracle SHS in Sunyani of having a hand in Leticia's infamous.
In this emotional video, she also called out the persons who first broke the news to the general public for deliberately trying to tarnish her sister's image by lying that she hanged herself.
Check out the video below to know more…
Source: Gossips24.com