Shatta Wale Is Not The Father Of Majesty – Entertainment Analyst alleges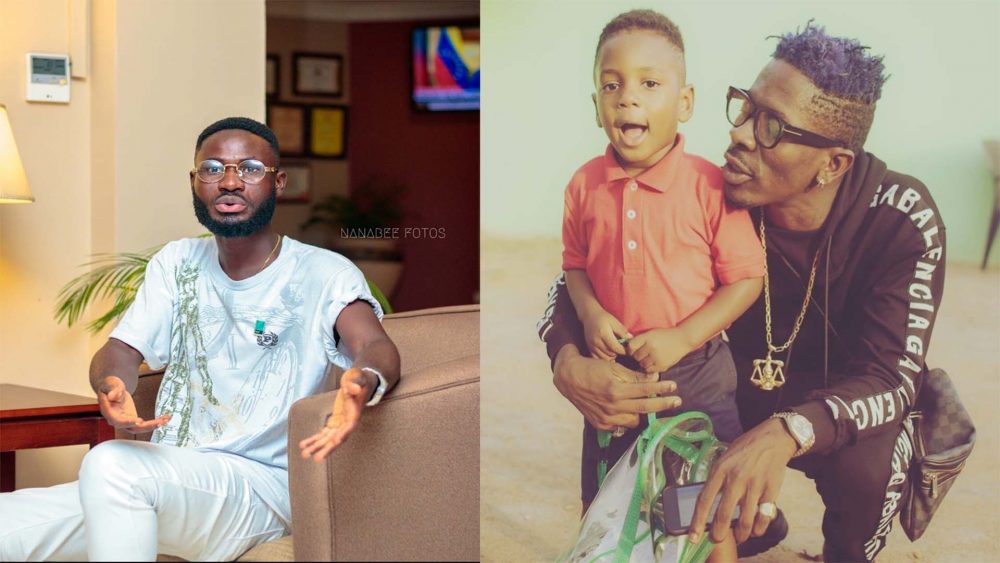 An Entertainment analyst and MC, David Germain Portfolio, well known for his face on Kessben TV's MusicPlus show, has alleged that Shatta Wale might not be the biological father of Majesty.
Not long ago, Shatta Wale refused to wish his son, Majesty a happy birthday as the lad celebrated his 4th birthday with beautiful photos flying almost everywhere on social media.
Though the posts were under the dancehall artiste's nose, he didn't bother to write or share anything about his son on his day.
With all these to talk about, David Germain Portfolio who shared a photo of the handsome looking 4-year-old boy stated without mincing words that Shatta Wale might not be the father of Majesty, afterall they don't resemble.
He took to facebook to write; " Truth be told masa. I am ready to be sued!!!
#OPANA de3," YADI LIE NO AHY3 NO"
Maka aa, maka!!😾😾😾
#showbizDR… Come and beat me"
Simply put, someone else impregnated Shatta Michy.
If you recall, Shatta Wale proudly announced to the entire world during his beef with Pope Skinny that he used to pimp out his own baby mama, Shatta Michy, for some paltry cash.
Wale, despite bragging about his wealth on a near daily basis, sometime ago told the world that he sold his own baby mama's tonga for cash.
As many people have wondered since then, that raises many questions about the paternity of his son with Michy, Majesty Nii Armah Mensah.
Ara B also threw the same allegation against Wale, claiming that even he could be the father of Majesty.
JOIN THE FUN, SHARE THIS !!!