Revelation Church Pastor who allegedly asked Moesha Boduong to sell all her properties finally speaks
Pastor Gabriel Ibe, who happens to be the leader and founder of The Rvelation Church International has reacted to the ongoing rumours regarding Moesha Boduong's predicament which has got social media buzzing in the last 48hours.
Earlier, it was rumoured by Ayisha Modi, Princess Shyngle, and a few others that Moesha was asked by her new pastor, Gabriel Ibe to sell her properties and give the proceeds to the church which she humbly did.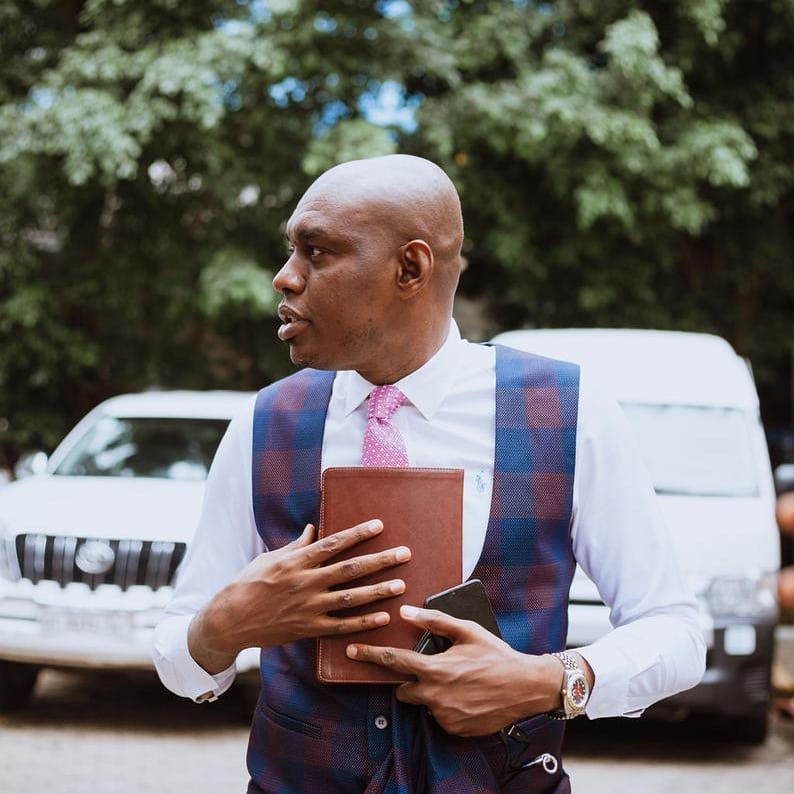 Everyone on social media was made to believe that Moesha Boduong does not even own a skirt, talkless of a car or house.
However, the man of God at the centre of all this drama has issued a statement to rubbish all the allegations levelled against him.
His statement reads; "The leadership of The Revelation Church has noted the various comments and remarks on social media in relation to our sister in Christ Maurecia Boduong.
Ordinarily, the church would not have responded as our focus is on her recovery and wholeness. This response has become necessary in order to set the record straight as follows:
1. The last few days have been quite challenging for us all especially after a video of Maurecia was circulated on social media. It is worthy of note that as soon as the church was notified, we immediately mobilized resources, escorted her from the scene and took her to her home.
2. The following day was spent praying with her alongside some of her family members, and after discussions with her and with her family's consent, we took her to a safe, and private space on Tuesday 13th July, away from distractions so as to expedite her recovery process with all related costs being borne by the church.
3. During the evening of Wednesday 14 July, her family members made a decision to take her back home and she is currently in their care. We were in the middle of our weekday service when we were called and informed of this development, and we respect their decision.
4. We would like to categorically state that at no time has Maurecia or any member of her family given any properties, cars or sale proceeds to either the Lead Pastor or the church. This is verifiable and any other claim is a blatant lie from the pit of hell.
5. The church has not given Maurecia anything to eat or drink as being purported by certain individuals. Such careless statements are tantamount to defamation and will be treated with the seriousness they deserve including legal action if it becomes necessary.
All the church has done since Maurecia came to worship with us for the first time 6 weeks ago is to consistently show her the love of Jesus Christ. This is the core of our assignment as a community.
We are committed to a continuous demonstration of God's love to our dear sister Maurecia through fervent prayer, care, and support in every way we can.
We trust God to complete the work He has started in her life according to His Word in Philippians 1 v 6."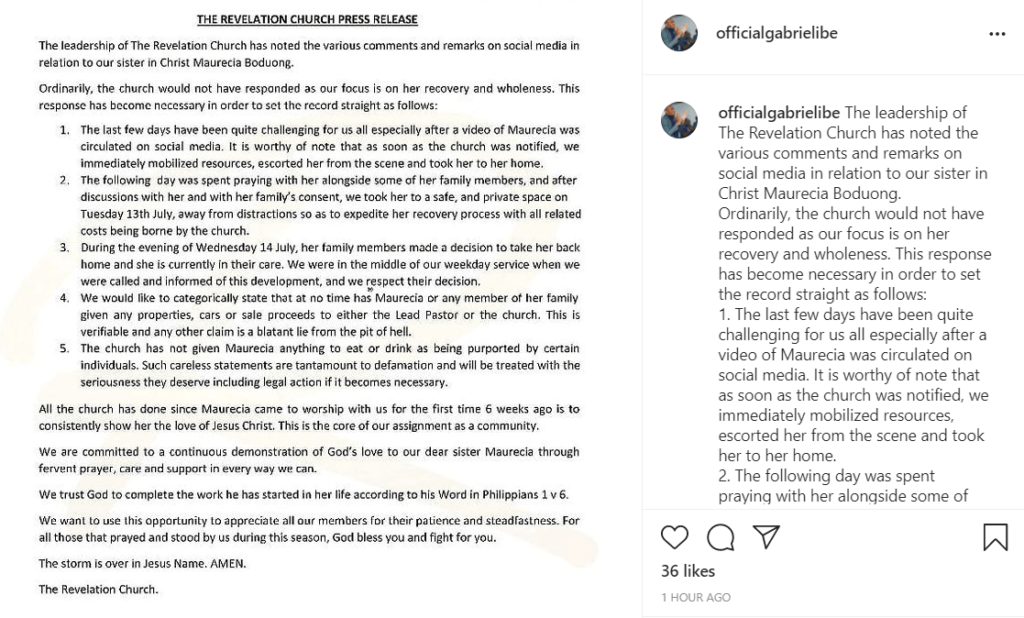 SOURCE: Gossips24.com