Police Officer drops freestyle to educate civilians on the need to stay home (video)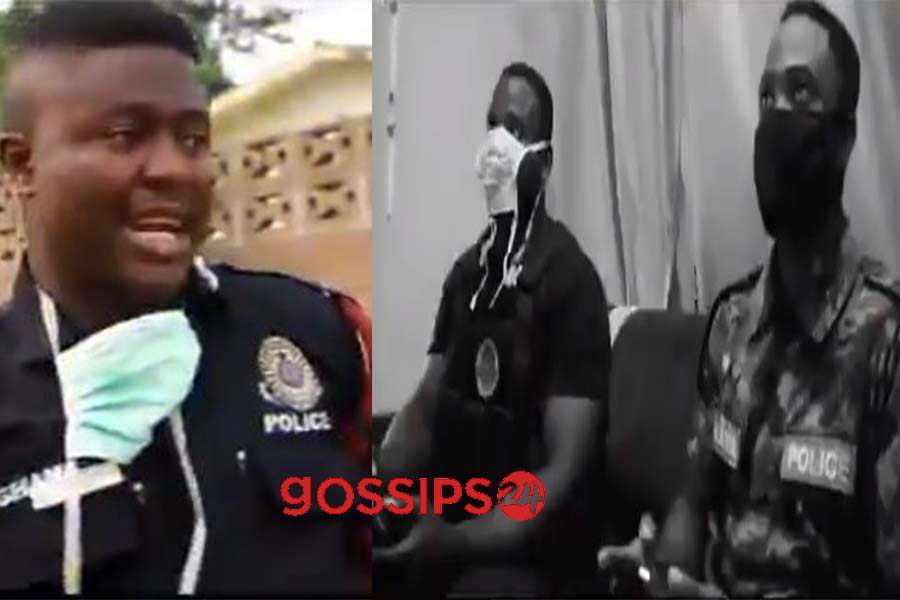 JOIN THE FUN, SHARE THIS !!!
Looks as though both the Armed forces/Military and the Police Service have their own ways of educating the public on the topic – STAY AT HOME!
Yesterday, we shared a report on one military man who won the hearts of many with his advice to passengers in a trotro who flouted the lockdown rules.
Well, a police officer has gone beyond the lines to produce a rap song to educate the public on the same topic, even expanding his rap to cover other essential areas so far as the spread of the virus is concerned.
He received a lot of attention on social media, after posting a rap video which educates the public on the need to stay home during the lockdown.
The video titled 'Stay at home" started with the President's call on the nation to have confidence as "these are not ordinary times".
He first posted the rap video on his personal Twitter page with the handle, @Kojoemma13 and it was reposted by another user @Mr_Ceyram who attracted more attention to the post.
The rap which was mostly in the local language, Twi pleaded with individuals to protect themselves from the risk of being affected citing the overwhelming deaths in other countries.
Meanwhile, he called for a collective collaboration on the part of all frontline workers to combat the spread of coronavirus.
"It is a global warfare, let us not politicise it. Let's support our leader Nana Addo Dankwa Akufo-Addo. We are in this together and together we will win," he said.
WATCH:
JOIN THE FUN, SHARE THIS !!!