MUSIC Maestro Kojo Antwi lived up to his legendary status with a five-star performance that left his fans asking for more at Kwahu Easter festival.
For more than three hours, 'Mr Music Man' kept most of his fans who turned up at the Nyarkoaba Nyarko Royal Hotel on their feet.
Although the show was officially billed to start at 10, patrons began to fill the popular hotel at Obo Kwahu by 8pm. DJ Willie of Adom FM kept them company with some comedy while preparing the grounds for Kojo Antwi to turn up.
When it was 10.20 pm and the Maestro was not up on the stage, anxiety began to show on the faces of the fans but he was finally introduced at 10:40pm.
It would take another 15 minutes for him to mount the stage. Before then, his Rainbow Tribe Band dished out some of his popular melodies in jazz.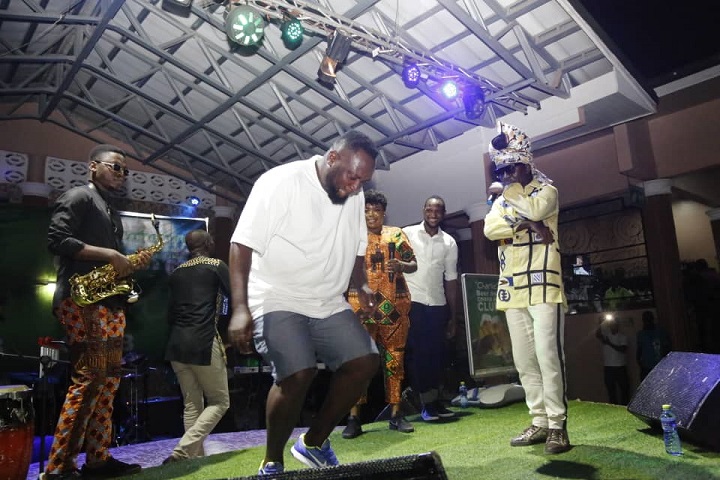 At exactly 10:55 pm, Kojo Antwi finally took to the stage, opening his act with Pour Some Sugar. No sooner had the lyrics began to flow than the starved audience ran to the stage.
Draped in his usual African wear and headgear, he deftly combined his excellent stagecraft with his silky voice and worked up the audience with some of his chart-topping songs.
On the cold night, the time moved as fast as the temperatures dropped. Midnight passed but caught in the groove of Kojo Antwi's melodies, the lovers stayed glued in each other's arms.
For those who kept to their seats, their feet were restless and so were their arms as they waved nodding in approval.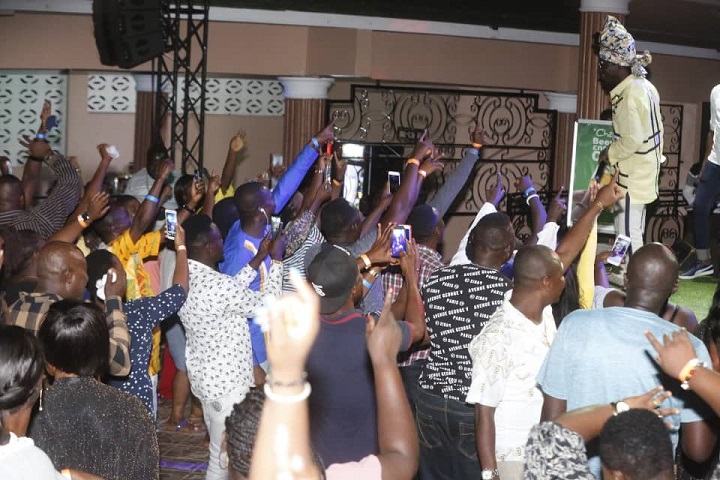 This was a performance that justified the Mr Music Man moniker for Kojo Antwi. Riding on themes of love, tributes to his parents, life among others, he worked up the emotions of his fans and they begged for more.
Perhaps the song that got most of his fans running for space on the dance floor was Odo Do Me. As the excitement built up, fans began to take to the stage to dance with the Maestro. He also gave the opportunity to some fans to sing along with him.
It was also a night the Maestro was at his humorous best. For instance, knowing his deficiency in Ewe, he called one of his backups to translate "if you don't love me, don't break my heart," in Ewe.
When it was done, he responded, "this is not a proper Ewe man. Any Ewe language without Tsooo cannot be correct."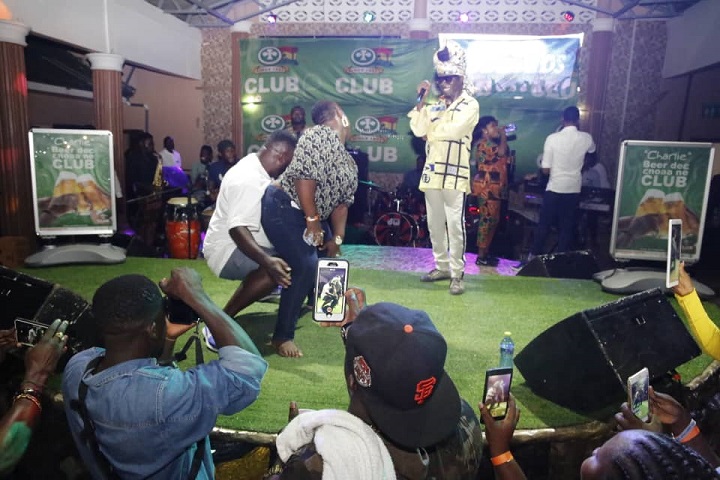 A Kwahu native himself, Kojo Antwi occasionally teased those with broken hearts urging them to dance their sorrows away.
Songs that made the night included My Shining Star, Baa Sumo Mi, Spread His Love, Nyankonton, Rocklyn, Bo Me Nkomo De, Afafanto, Mmrika, Hini Me, Me Ne Woa, Odo Ye De, Abofra and Adiepena.
Mr Music Man is billed to perform with Kwabena Kwabena and Kofi B at the newly opened Rock City at Kwahu Nkwatia today (Sunday).