Gossips24.com has sighted photos of branded New Patriotic Party (NPP) and National Democratic Congress (NDC) 'Asra'.
It's normal to see or sell items branded with political party colours in bid to convince citizens to vote for them but a branded 'Asra'? Interesting!
Well, some people have taken the advantage to boost their markets by selling party t'shirt,caps and other products of the various political parties.
Locally termed as 'Asra' is a herbal medicine ground into powdered form for people to inhale especially to relieve them of some respiratory disease particularly catarrh.
See the photos below…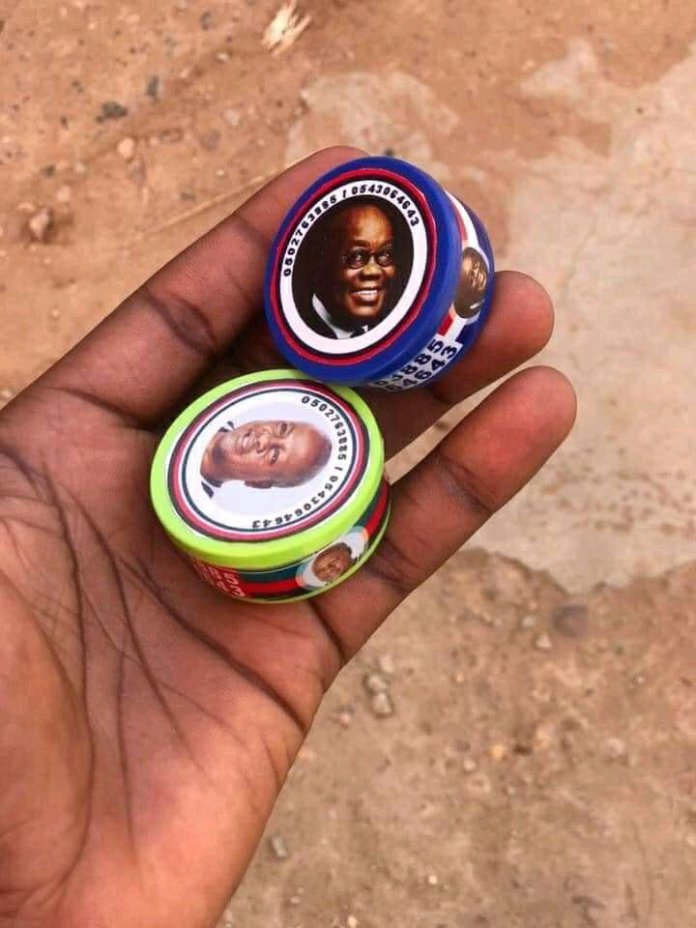 Source: Gossips24.com