Actress Vicky Zugah is known to be having a dirty history when it comes to dating married men has reacted to Selly Galley-Henewaa brouhaha.
Vicky Zugah in a post on her Facebook timeline drew the idea of the mass on certain realities of life.
She asserted that not every woman on earth is destined to give birth and netizens can't keep mute over her belief.
She advised that we should be mindful about the way we make assertion about certain issues especially when it does not concern us.
Vicky's opinion comes in the wake of Selly Galley and Henewaa Piesie's brouhaha which has been making waves on the media for the past 24 hours.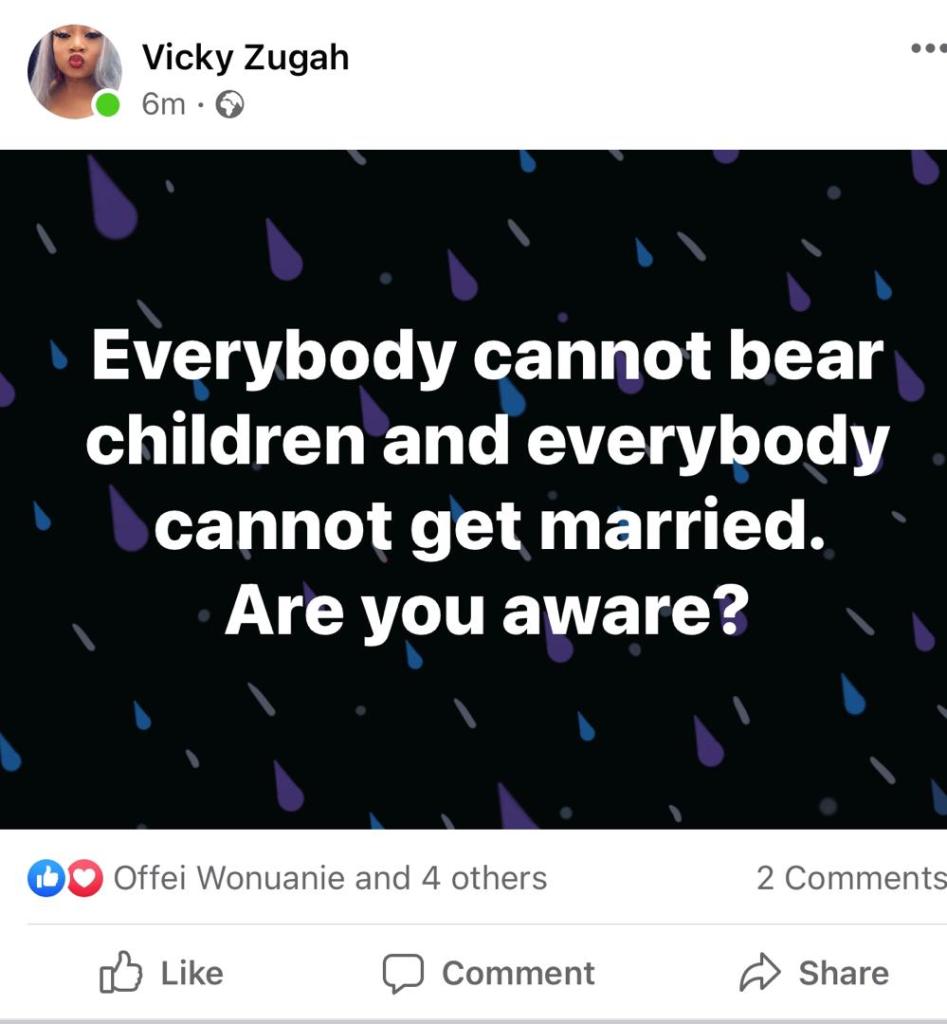 Source: Gossips24.com