#ENDSRAS: Nigerians In USA launch their protest against police brutalities in their motherland (VIDEOS)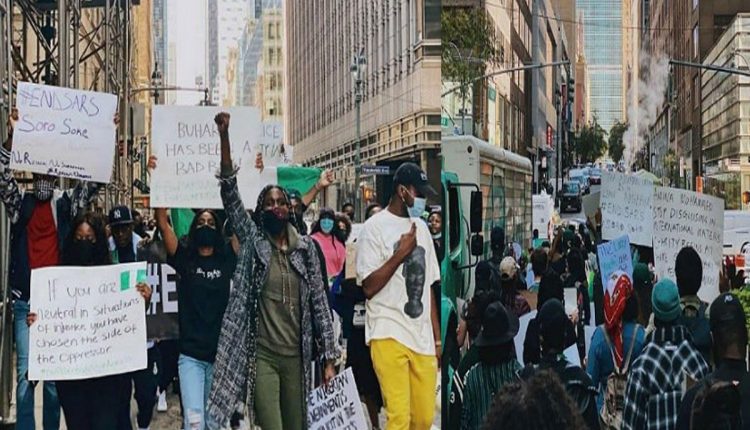 Agitated Nigerians based in the United States of America, have launched their #ENDSARS protest in the streets of New York.
Standing in solidarity with their brothers and sisters back in Nigeria, these unsettled protesters were filmed marching and chanting in the major streets of New York to express their worry over the ongoing mayhem in Nigeria.
They trooped on the streets of Manhattan and strode to the United Nations house where they called on the Deputy UN Secretary-General, Amina Mohammed to send their plea back home for officials of the police force to stop tormenting Nigerians.
Watch the video below to know more…
Source: Gossips24.com