Nigerian big boy SDJ Teeman caught with a heap of used sanitary pad few days after his girlfriend went mad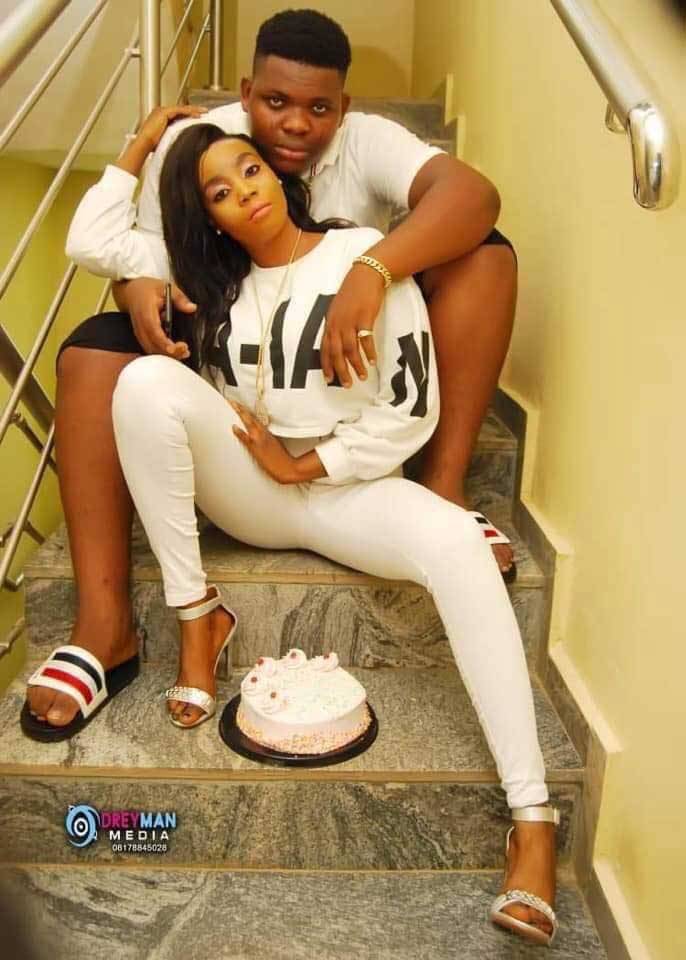 One of the most popular guys in Nigeria who hails from Abeokuta, Ogun state, Sdj Teeman has been caught with a heap of used sanitary pad few days after his girlfriend went mad and was thrown out of a Mercedes Benz.
Sdj Teeman is one of the most flashy guys on social media and even celebrated his two years anniversary with his girlfriend by dashing her brand new car on social media two weeks ago
According to the reports, after his girlfriend displayed signs of mental instability after she alighted from the posh Mercedes Benz in Warri township people begun to suspect Sdj Teeman.
He was caught just yesterday with several used sanitary pads by a mob and when questioned he said it belongs to his girlfriend.
Watch video of him caught below.
Two weeks ago during their two years anniversary, Sdj Teeman bought a brand new car and took to social media to celebrate his woman.
Sharing photos of the two of them in matching designer clothes, Teeman posted:
"Happy anniversary to us honey, I can never find the words to say how much I love you. With you I have learned how to love all this year I have been very happy with you I hope to be with you today, tomorrow and forever."
"No other woman could ever make me feel the way that you do…My love my everything. My baby my playmate. My sugar my sweetie pie. My girlfriend my best friend, I love you so so much," the post read.
As it stands now, the same girl is mad after she dropped off a posh Mercedes Benz a few days ago.
The incident happened in Warri township. From what Ghpage.com has gathered, the family of the young lady came for her and nothing has been heard from her again.