Nana Ama Mcbrown narrates how she used to travel from Ghana to go and sell second-hand clothes in Cote d'Ivoire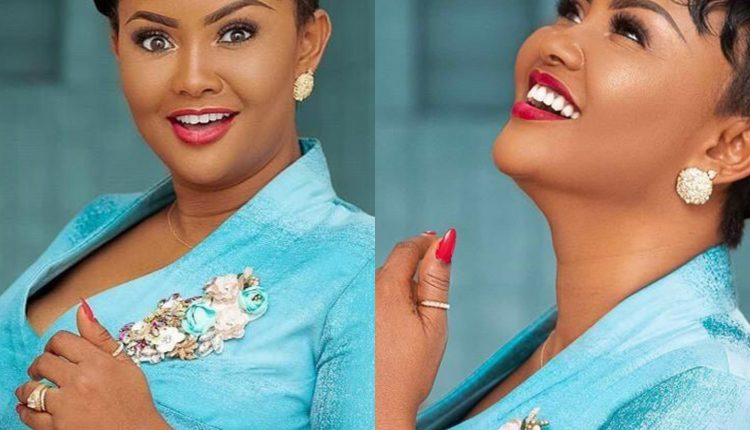 Celebrated Ghanaian actress, TV host and brand Influencer, Nana Ama Mcbrown has shared the genesis of her success to the general public to at least, motivate the trying ones in the society.
During an appearance in the studios of KingdoamFM to hold an entertainment centred dialogue with Fiifi Pratt, the multi-talented figure narrated how she used to drive all the way from Ghana to go and sell second-clothes in Cote d'Ivoire.
In the course of the interview,  she also revealed that she won't hesitate to drag the officials of the school her daughter attends to court should incase any of their teachers use a cane on her daughter.
Throwing more light on her decision to summon any teacher who beats her daughter at the law court, the accomplished actress narrated the ordeal she endured before finally given birth 
The number of criticisms I had to face from people was overwhelming. It got to a time I almost gave up because I had taken so many concoctions and injections which didn't work so I was heartbroken." Nana Ama Mcbrown stated.

My daughter is my testimony and I won't allow anyone lay a finger on her. She is everything to me. Let any teacher spank her for whatever reason and they will know the real meaning of motherhood." She stated.
In the last minutes of the interview, Nana Ama Mcbrown also indicated that her success can be attributed to her resilience and trust in God.
Source: Gossips24.com