Nak3dz woman chases her boyfriend over fear of being caught cheating after he picked her phone (video)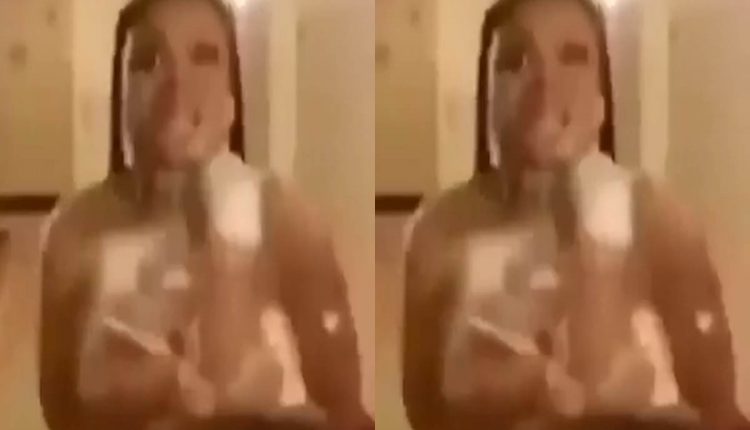 A lady's reaction after her boyfriend picked her phone while she was in the bathroom has ignited a whole mood on social media.
In a viral video sighted by Gossisp24.com, the lady who was bathing came out of the bathroom to give her boyfriend a hot chase for picking her phone.
Apparently, she feared her boyfriend was going to check her phone and probably catch her for cheating on him.
Risking it all to get her phone, she didn't care about the fact that she was half-naked as all she wanted was her phone and nothing else.
She was heard loud and clear saying it's her business phone, however, her actions and enthusiasm towards getting the phone gave us reasons to believe she was hiding something more than just business.
WATCH:
SOURCE: Gossips24.com