JOIN THE FUN, SHARE THIS !!!
Afrobeat artiste, Mr Drew has rejected a beautiful yet ugly pencil portrait presented to him by an artist.
The Highly Spiritual signed musician took to his Instagram page to downplay and ridicule the hardwork of the pencil artist named Abraham Bluwey.
Mr Drew made it clear that he cannot hang this in his room – and we think he might be having nightmares.
He wrote; See erh 😤 sometimes the playing is too much 😂.. you want me to hang this in my room ? Thank you @abrahambluweyh001 .. Anyways ‼️ #LetMeKnowChallenge drops at 4pm ‼️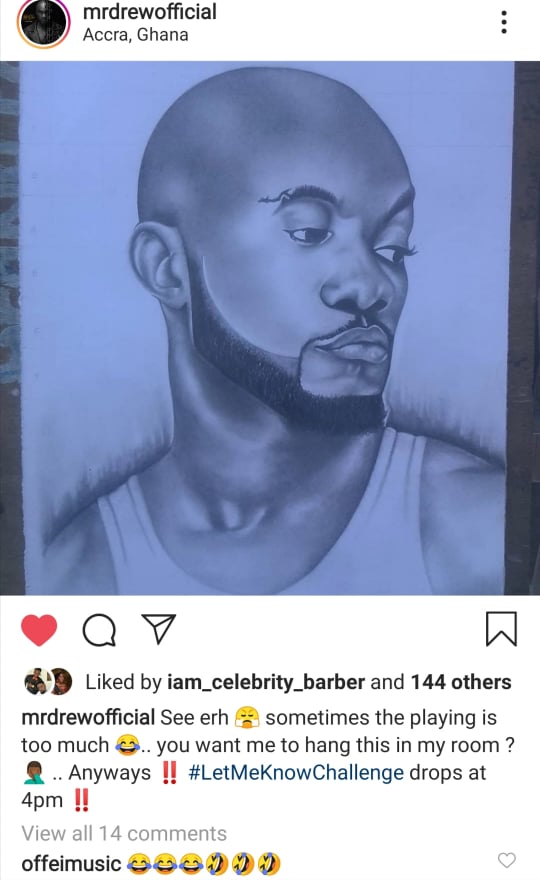 Source: Gossips24.com
JOIN THE FUN, SHARE THIS !!!