After being accused of infecting Moesha and other girls with HIV, the former boss of dancehall artiste, Shatta Wale, Mr Livingstone Abani has rubbished the allegations by sharing results of his HIV test.
According to Mr Livingstone, he was only posting the results because of his kids and promised to haunt the lady who has been paid to tarnish his image.
The accusation started from a Snapchat user with the name fatp*ssy055. According to this user who dropped wild screenshots and photos of ladies who have fallen prey to this man who is intentionally infecting our famous ladies, AIK Livingstone Abani does all this and pay his victims huge sums of money.
According to collaboration from others who fell victim to Shatta Wale's former boss, he took them to his "big house" inside Dodowa in Accra and there he entices ladies to have raw se*x with him. If you refuse raw sex, he will kick you out of his house.
SEE RESULTS BELOW: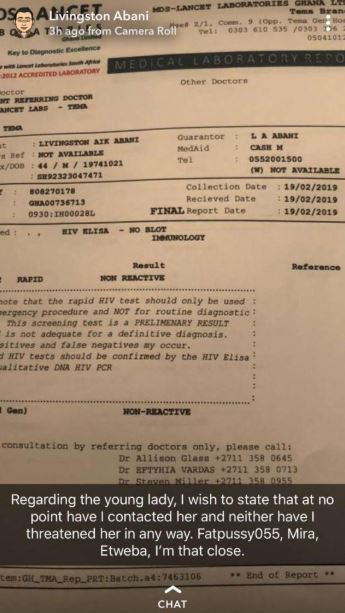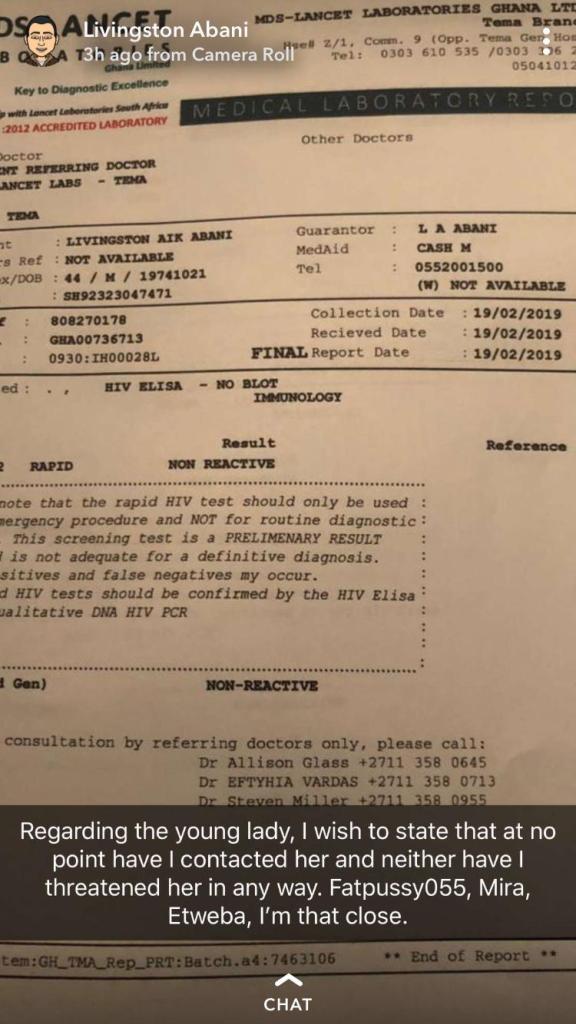 The result of the test conducted is NON-REACTIVE – (A non–reactive result means that no HIV antibodies were found. This would find any exposures which happened 6 weeks prior to test or before that. A non–reactive test does not mean that a person is immune to HIV in the future, only that they do not show the virus in their body at the time of the test).