On my daily routine on social media, especially my favorite glam app, Instagram, I realized something strange which I had to check on – who is the Menzgold CEO, NAM1 following?
I have news for you, and as usual this is a hot gossip.
The most wanted CEO who has ever lived in Ghana is Nana Appiah Mensah, and in the last report I read online, he was supposed to be on court on Saturday, 2nd February which is a story for another time.
Well, it will surprise you to know that NAM1's last update on Instagram was made on November 28th 2018 and has since then been inactive on social media, for reasons best known to him.
My recent visit however reveals that the Menzgold CEO, Nam1 who was following more than 25 people is now following just 25 people and had unfollowed some of the celebrities he signed himself.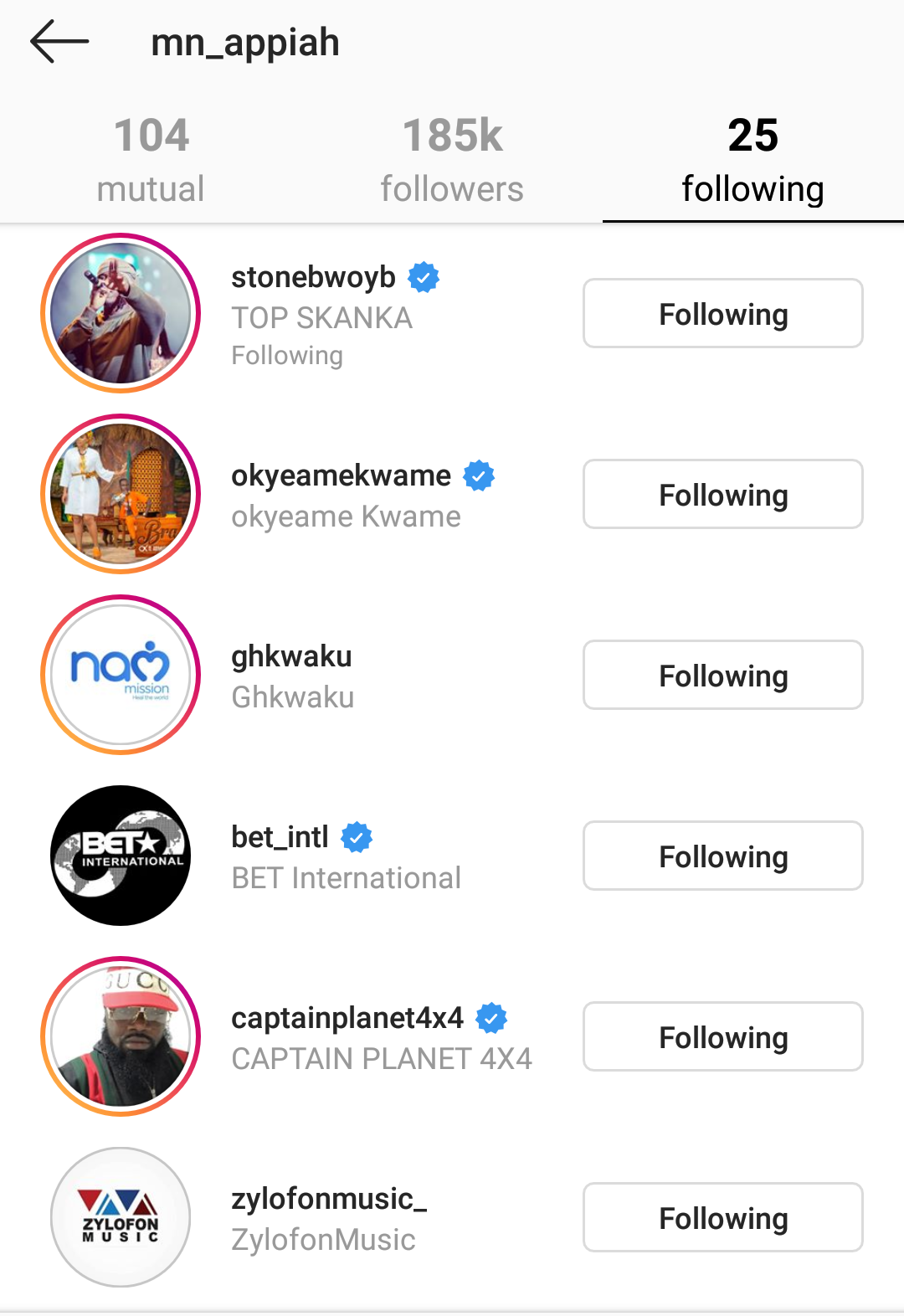 To mention a few, the Menzgold CEO, Nam1 who doubles as the CEO of all zylofon firms here in Ghana has in followed the following celebrities.
Shatta Wale
Obibini
Becca
Joyce Blessing
Benedicta Gaffah
I'm puzzled though as to why he will unfollow Obibini of all people, because the rapper is a die hard fan of NAM1.
Shatta Wale on the other hand changed his booking and managerial processing.
Joyce Blessing currently hosts her own show on Atinka FM, and he last music video doesn't have Zylofon Media's signature art.
Becca unfollowed her CEO immediately the whole issue started.
As for Benedicta Gaffah, she deleted everything Menzgold and Zylofon from her Instagram page – unfollowed NAM1 too.