Men with big balls are naturally born cheats – Stephanie Benson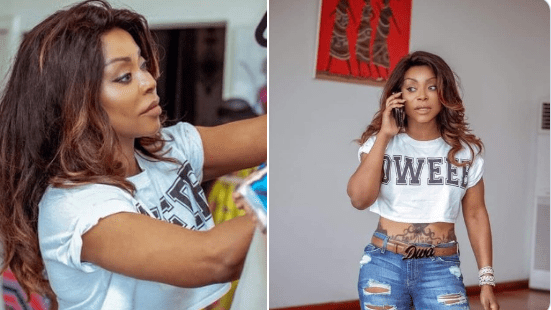 Ghanaian singer based in the UK Stephanie Benson has dished out a tip to ladies on how they can determine whether a man is a potential cheat or not.
The 'One More' crooner advised women to examine the balls of the partner if they want to know about the faithfulness of their partner.
According to her own way of ascertaining this, men who have bigger balls are not faithful and are prone to cheating in their relationship or marriages.
However, men with small-sized balls do not cheat and are very faithful to their spouses to the end urging women to go for such persons instead.
She mentioned that her husband has small balls hence he has been faithful throughout their marriage till now.
Watch the video below;
JOIN THE FUN, SHARE THIS !!!