Lauretta Onochie has reacted to the photo purportedly showing President Buhari not wearing a mask in Daura, Katsina state over the weekend.
The President received heat online over the weekend after the photo was shared online. Many accused the President of flouting the COVID19 executive order which he signed last week.
According to the order, anyone found flouting any of the COVID19 protocols which include wearing a face mask stands the risk of paying a fine or spending six months in jail or both.
Reacting to the photos, Lauretta via her Twitter handle this morning, asked if this was photoshop gone wrong.
Just wondering how a reporter placed his mic on the chest of Mr. President. Someone tell me. I too, need to know. Or is it a photoshop gone wrong? Just asking.

Mr. President In Daura. He wore a mask in Daura, except when he addressed Party faithfuls. Afterwards, he put it back on.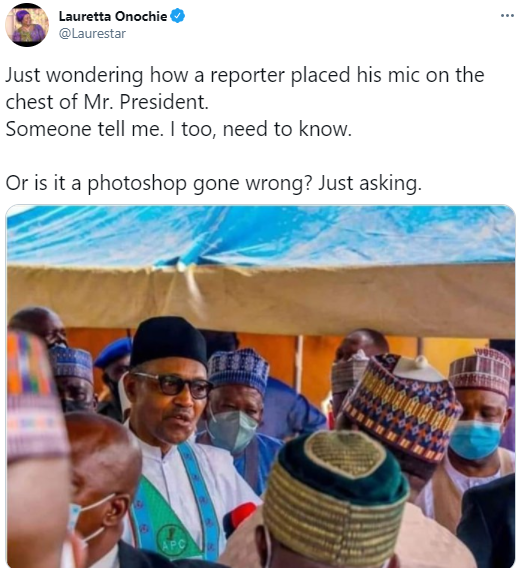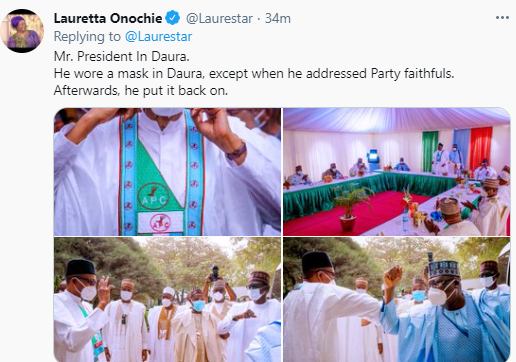 Source: Gossips24.com