Kennedy Agyapong drops names and photos of all the 13 side chicks of Angel Obinim (video)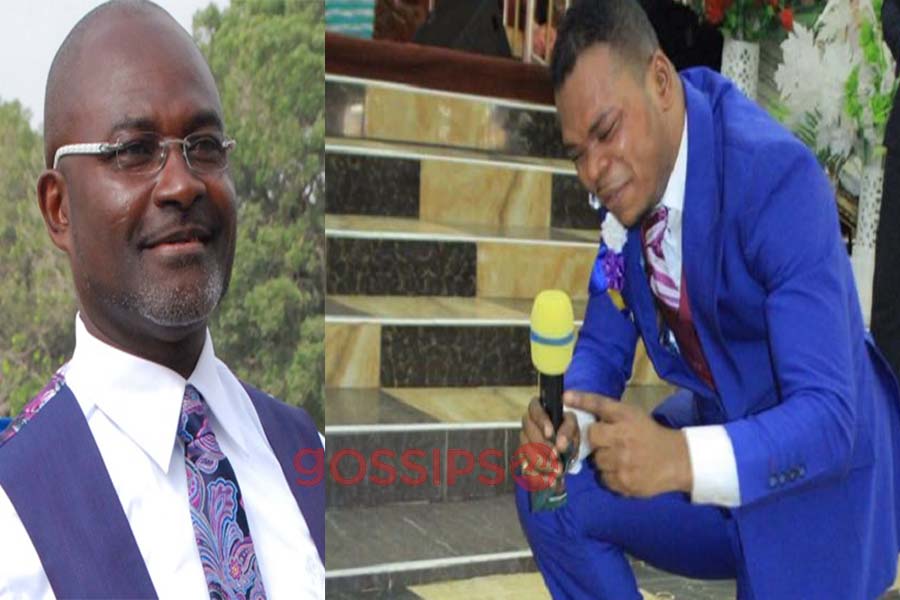 JOIN THE FUN, SHARE THIS !!!
Popular lawmaker, Honourable Kennedy Agyapong has released names and photos of all the side chicks of Angel Daniel Obinim on Net2 Tv.
The controversial politician, Kennedy Agyapong earlier threatened to drop all the info he has on the numerous ladies the so-called Angel of God, Obinim, has bonked and dumped.
According to Kennedy, Angel Obinim has been chopping these ladies with his fake powers. He added that Florence Obinim is aware of most of her husband's nonsensical behaviour but has decided to turn a blind eye on them.
The politician averred that Obinim has 13 side chicks, which includes popular Ghanaian actress Benedicta Gafah, and to the lowest of it all, his – Obinim- housemaid.
Below is the full list as released by Kennedy on Net2 Tv today;
Jemima: Jemima happens to be Florence Obinim's kid sister.
2. Priscilla the singer: Priscilla was a backing vocalist for Florence Obinim.
3. Abrefi Guest House: Kennedy Explained that Obinim bought Abrefi a car and made her the manager of his guest house. Ken claims Abrefi is the senior side chick of Obinim.
4. Eunice Madina: Eunice lives in Madina and has been Obinim's side chick for more than a year.
5. Suzzy
6 & 7. Perpetual and Edna: Obinim, according to Kennedy has slept with both sisters clad in Kente in the photo below.
8. Lorvia: Lorvia's boyfriend was an usher at Obinim's church.
9. Ivy
10. Edna:
11. Benedicta Gafah
12. Priscilla the Receptionist: Priscilla was a receptionist at Obinim's edifice.
13. Adwoa Airport
Watch Video Below:
JOIN THE FUN, SHARE THIS !!!