Katanka Automobile have revealed plans of developing and unveiling new armoured bullion vans following the bloody robbery incident that took place at James Town a few days ago.
In a new post on Twitter, Kwadwo Safo shared the photo of the bullion van and indicated that it was one coming from the Ghanaian-owned Kantanka Automobile.
While captioning the photo, the CEO of the car company indicated that their bullion van was secure and reliable. His post read: "@KantankaAuto Armored bullion vehicle. Your money is SECURED with this. The service personnel is SAFE with this."
This post comes days after the sad death of one Constable Emmanuel Osei and a petty trader, Madam Afia Badu during a robbery on a bullion van.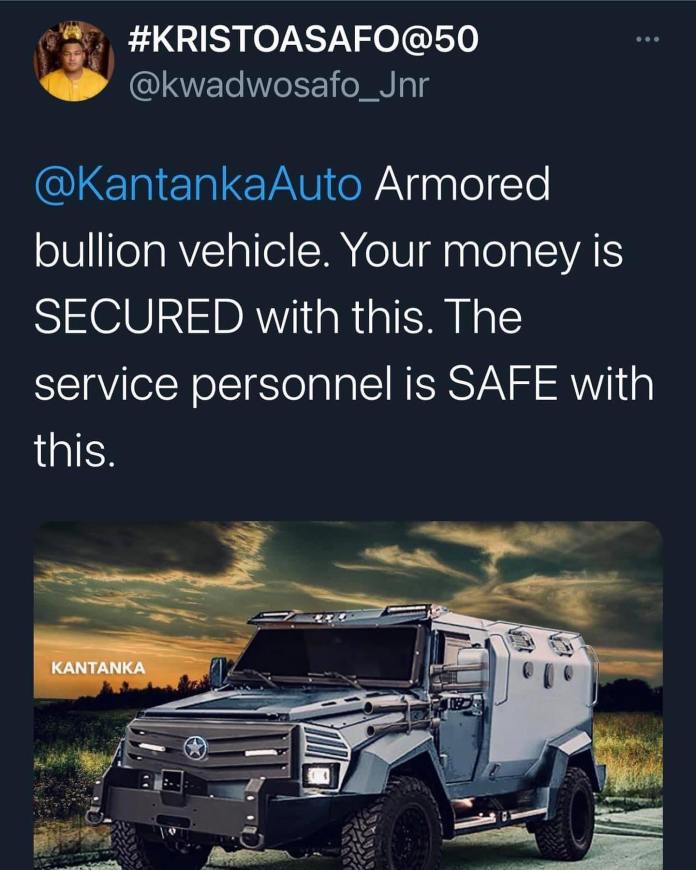 Kantanka Automobile is Ghana-based automotive company that designs that manufactures, assembles and sells luxury cars, was established in 1994 by Kwadwo Safo Kantanka and incorporated as a limited liability.