Jackie Appiah 'slams Shatta Wale' for asking for money before he becomes a corona ambassador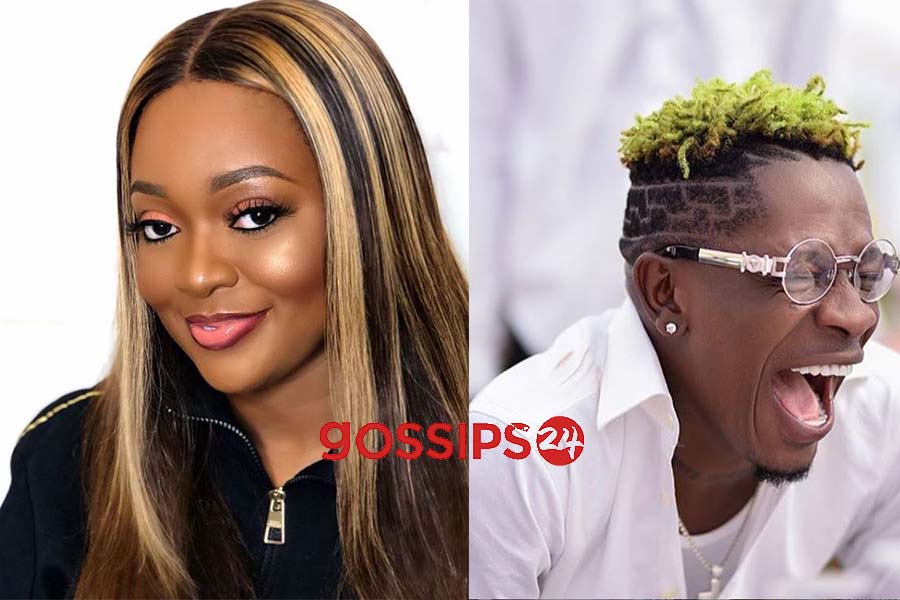 JOIN THE FUN, SHARE THIS !!!
Ghanaian actress Jackie Appiah has subtly slammed Shatta Wale as she disagrees with the money-centered dancehall artist's notion that ambassadors of coronavirus cannot work for 'Nyame' – GOD.
Jackie Appiah in an interview with MzGee strongly disagreed with the notion that celebs who are appointed as ambassadors in times of crisis ought to be paid.
We all need to educate each other…This is a global thing, it's not just my industry alone. It's quite sad…sometimes I use my platform to educate people

I'm doing this already for free right now nobody is paying me. I'm already doing it without being paid

Jackie Appiah told MZgee
Her comments come after Shatta Wale said he wants money before taking part in any government-sanctioned awareness-raising programme. The dance-hall artist made these comments when he was asked whether he will voluntarily pick up an ambassadorial role to help the Government fight the deadly virus.
If government wants to engage me, Stonebwoy, Sarkodie or any other, they should know that there is something that needs to be done. It's a tradition.
We can't come out and say we're going to do it for free. I'm not part of their political party. It's best for them to put a package down. Doing it for free will be very hard for someone like me.

Shatta Wale said.
Contrary to Shatta's thoughts, Jackie slammed the musician and ruled out that kind of mentality.
I don't need to wait for government; nobody needs to wait for anybody to call them. I think it is right for an individual to preach to people to talk to people that's why we have the numbers.
God has given us the numbers to educate people…everyone needs to educate people because people don't understand [what is going on].
JOIN THE FUN, SHARE THIS !!!